Villanova HRD
The Villanova HRD Program is holding its Annual Networking Reception on Monday, May 4, 2020, at The Inn at Villanova.  Join us for a night of networking, learning, and celebration, as we celebrate 40 years of educating HR leaders in the Philadelphia area.  This event is open to all HR professionals from all levels.  We will have an open bar from 5:30-6:30 pm, followed by dinner, dessert, and our keynote presentation.  All attendees will receive a copy of the keynote speaker's new best selling book, "The Surprising Science of Meetings."  Learn more on the event website at www.villanovahrd.com/2020.
(This event has 2 SHRM recertification credits pending)
Meet the keynote speaker: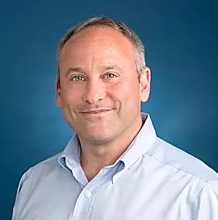 Dr. Steven Rogelberg, Chancellor's Professor at UNC Charlotte and Author of "The Surprising Science of Meetings"
Dr. Steven G. Rogelberg is a Professor of Organizational Science, Management, and Psychology as well as the Director of Organizational Science at UNC Charlotte. He has over 100 publications addressing issues such as team effectiveness, leadership, engagement, health and employee well-being, meetings at work, and organizational research methods. He is the Editor of the Journal of Business and Psychology, and the Talent Management Essentials book series.  Dr. Rogelberg's research has been profiled in the Wall Street Journal, Washington Post, Forbes, National Geographic, and on NPR, CBS, and CBC. ​Steven's new book, "The Surprising Science of Meetings," brings a sharp and strategic light to an activity typically taken for granted – the meeting.  Here is what people are saying about the book:  Named #1 Leadership book to watch in 2019 by Washington Post, Top 14 Business book everyone will be reading in 2019 by Business Insider, Top 10 new business book in 2019 by SHRM.