A Workshop and Q&A Session with Jonah Berger
2017 Symposium keynote speaker, Jonah Berger, is returning to continue the conversation around his groundbreaking research for his book Invisible Influence. Jonah will take a deeper dive into the subtle and secret influences that drive the decisions we make and how to better understand the influences driving you, your co-workers, employees, family members, business associates and clients. This workshop and Q&A session will cover some key points from his phenomenal keynote speech but will also give participants a chance to actively work with the concepts and ask Jonah more specific questions around his presentation.
Whether you attended his keynote at the Symposium or this is your first time hearing about invisible influences, Jonah will ensure everyone walks away with key takeaways that will most definitely change the way you interact with those around you. With this workshop, Berger shows audiences how to, as Zappos CEO Tony Hsieh put it, "influence others, make smarter decisions, or just better understand the mystery that is human behavior." Get the tools you need to capitalize on invisible influences and participate in a lively Q&A with the master of influence himself, Jonah Berger.
About Jonah Berger: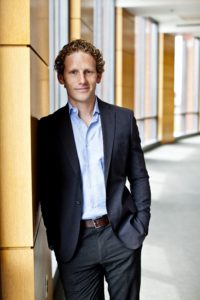 Dr. Jonah Berger is a world-renowned expert on decision making, social influence, word of mouth, and how products, ideas, and behaviors become popular. He is a New York Times and Wall Street Journal best seller and a professor at the Wharton School of Business at the University of Pennsylvania.
Dr. Berger provides an exciting and fresh voice on the social science behind trends and choices, including how businesses can use his insight to influence employees, consumers, potential business partners and investors. The follow-up to his best selling book, Contagious: Why Things Catch On, his latest book, Invisible Influence, looks at the hidden forces that motivate our everyday decisions including what to buy, what to wear, and how to act.