VIEW our chapter promo video to learn more about Philly SHRM and the benefits of membership! 
---
There are so MANY benefits for members of Philly SHRM & SHRM –          VIEW a full list of membership benefits or take a look at this quick snapshot: 
Attend chapter programs, including networking events, professional development events, webinars, and the Symposium, at a VERY discounted member rate (Save $100 on just the Symposium!)
Access the Membership Directory and the Members Only Resource Area (includes Thought Leadership, Career Center, past event materials, preferred partners and MUCH more)
Get connected to HR leaders in the Greater Philadelphia region through attending events or volunteering
Network with over 1400 HR and business professionals that belong to Philly SHRM
Access the SHRM Job Bank online and get member discounts on posting jobs
Be kept informed of legislative updates and cutting-edge thought leadership
All the benefits of National membership (Ask an Advisor, templates & samples, HR Connect, HR News, and much more!) Check out these NEW benefits of National Membership:
---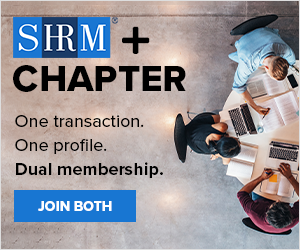 One transaction. One profile. Dual membership.
*This chapter is a 100% membership chapter, which means you must also be a member of the national SHRM organization (www.shrm.org). In order to join you will be required to enter your National SHRM email address for auditing purposes.

---
Member Connect Program – Deadline to register is 2/17!
This program will group a small number of Philly SHRM Members together multiple times over the course of a few months and provide an outline for meaningful virtual and live engagement. You'll have the chance to build your professional network, discover new career opportunities, get your voice heard on important HR & Business issues, and secure your spot at our first official networking event of 2023!
Get full details on the Member Connect program HERE
Registration for the 2023 Member Connect Program is open! Register Here!