Interested in Earning Your SHRM-CP or SHRM-SCP?
VIRTUAL Spring 2022 SHRM Certification Exam Prep – CANCELLED
HR Certification Prep Courses
SHRM Certification Exam Prep – VIRTUAL Spring 2022 CANCELLED
Commit to Your Career
Establish yourself as a globally-recognized HR expert in 2022  by earning your SHRM Certified Professional (SHRM-CP®) or SHRM Senior Certified Professional (SHRM-SCP®) certification. Prove your value to colleagues and employers with the credentials built on the SHRM BoCK™, which defines the standards for knowledge, strategies and competencies required for effective HR professionals around the world.
Choose Expert Leadership and Guidance
As a SHRM Chapter, our SHRM certification exam prep utilizes the 2022 SHRM Learning System, giving you access to the most comprehensive, effective and up-to-date exam preparation tools available.
Our chapter is committed to providing our members with quality programs to help advance your career. Our SHRM certification exam prep provides the following benefits:
Ensure that you understand and can apply the material tested on the exam
Keep on track with your HR studies
Discuss topics with peers from diverse backgrounds
Grow your professional network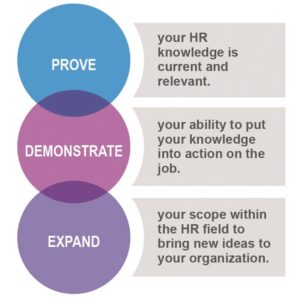 Click here to see a testimonial from a recent participant in our SHRM certification exam prep
SHRM Certification Exam Prep – Spring 2022
ALL VIRTUAL via Zoom 
Dates: Study Group Every Tuesday and Optional Office Hours with the Instructors on Thursday Evenings for 1.5 hours | 7:00pm – 8:30pm Eastern Time |February 22, 2022 – May 17, 2022
Location: Virtual via Zoom
Lead Instructor: Phil Mundy, MHRM, SHRM-SCP, PHR
Assistant Instructor: Noel Ridlon, SHRM-SCP
Early Bird Pricing Until January 14, 2022
Member: $925
Non-Member: $1,125
Regular Pricing after January 14, 2022 through February 7, 2022
Member: $1,025
Non-Member: $1,225
*A Late fee of $50 will be added to all registrations after February 7th. Must register by February 14, 2022, to participate in the Spring 2022 Study Group.
*Includes SHRM Learning System Participant Kit plus the SHRM certification exam prep; participant kit will be available on-line, as well as in print format, and print materials will be shipped directly to your preferred location
*Member discount applies to National SHRM members designated to the Philadelphia Chapter (#002). Click here to learn how to become a Philly SHRM member.
*Save $45 purchasing the SHRM Learning System through Philly SHRM (for members) PLUS get the certification prep sessions included in your pricing….an amazing value for your certification needs!
If you have any questions about the SHRM Certification Exam Prep, please email us at info@phillyshrm.org.
---
 Already Certified? Check out these helpful tips
Your 3-year recertification period ends on the last day of your birth month.
Don't let your credential lapse! Log into your Certification Portal to check your current professional development credit (PDC) status and submit your application when you have 60 PDCs. (If you submit early, your recertification cycle dates will not change, but you'll have peace of mind.)
Access your Certification Portal now >>
Access Recertification Resources.

Find how-to videos for entering different PDC activities.
 Connect directly with the recertification team on live chats and webcasts. Get all your recertification questions answered!

Take the free SHRM Competency Self- Assessment.
This exclusive SHRM member resource helps you identify areas of strength and opportunities for development based on the SHRM Competency Model. After completing it, your results will inform your professional development plan and you will be one PDC closer to 60.
---
For Additional Certification Options:
Certification
HRCI Certification
Philly SHRM has approved provider status through HRCI giving members the opportunity to pursue the HR Certification including PHR®/SPHR®/GPHR®. The HR Certification Institute outlines the process for the HCRI Recertification.. For information about the benefits of certification, the testing dates and locations, and related information, go to http://www.hrci.org/home.
SHRM Certification
Philly SHRM is recognized by SHRM to offer Professional Development Credits (PDCs) for SHRM Certified Professional (SHRM-CP) or SHRM Senior Certified Professional (SHRM-SCP). The SHRM Certification preparation program includes:
the new global Body of Competency and Knowledge (SHRM BoCK);
a comprehensive exam; and
the world-class instructional materials and certification preparation tools you have come to expect from SHRM.
For more information on the SHRM certification, go to http://www.shrm.org/certification/