Our vision is to be the leading HR organization for connecting and developing professionals in the greater Philadelphia business community.
More About Us »
Develop
Get connected to the region's leading and emerging HR talent to grow your own career.
More »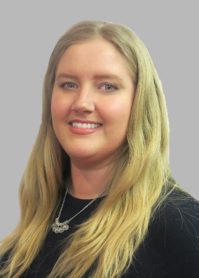 Featured Member
Juliette Finney
Why did you choose HR as your field?
I actually started out in teaching. I got my undergrad in Elementary Education from Bloomsburg University, what I saw myself doing since I was ten years old. I became a substitute teacher and made some realizations pretty quickly (after about 6 months) that I wasn't fit for that role. An opportunity presented itself through an acquaintance of mine for an HR Assistant within her company. I hadn't yet thought about where my career could go and what I was interested in, so I decided to try it out. I found that some of the things I loved about teaching were found in HR and I quickly fell for being an HR professional! I got my PHR and SHRM-CP certifications after a few years, and I am now pursuing a Master's of Science in Human Resources Management through West Chester University. I couldn't be happier!
Learn More About Juliette Finney
|
More Members
|
Become A Member