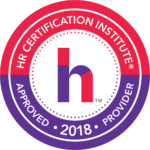 Approved for 2.25 Business Credit hours toward PHR, SPHR and GPHR re-certification through the HR Certification Institute. Please be sure to note the program ID number on your re-certification application form. For more information about certification or re-certification, visit the HR Certification Institute website at www.hrci.org.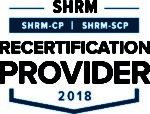 Approved for 2.25 SHRM Professional Development Credits. Philly SHRM is recognized by SHRM to offer Professional Development Credits (PDCs) for SHRM-CP or SHRM-SCP. For more information about certification or re-certification, visit www.shrmcertification.org.
Professional Development
In times of constant and accelerated change, leaders must prepare today for the impact of artificial intelligence on the workforce. By 2030, McKinsey predicts between 75 to 375 million people will need to switch jobs and learn new skills due to the adoption of automation in the workplace.
Beyond learning new skills, workers will also need to learn how to work side by side with AI. Gartner predicts that by 2022 one in five workers will have a digital assistant as their co-worker. So the issue is how can leaders and in particular HR leaders use AI to their advantage to re-imagine business processes, up-skill the workforce (starting with the HR team members) and promote responsible AI by managing the trust, legal and ethical concerns that accompany AI.
This session will focus on the following ways HR can lead in the age of AI:
Share recent Future Workplace research on the deployment of AI in HR;
Identify how HR Pioneers are using AI to enhance the employee experience in recruiting, on boarding, career development and coaching;
Recommend new HR roles being created and how HR can lead the the AI revolution in the workplace.
Speaker: Jeanne Meister, Partner, Future Workplace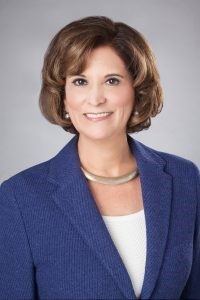 Jeanne Meister is Founding Partner in Future Workplace, an HR Advisory and Research firm. She is the best selling author of four books, two books on Corporate Universities and two books on the future of work. Her most recent book is, The Future Workplace: 10 Rules For Mastering Disruption in Recruiting and Engaging Employees This book was awarded the Silver Axiom Best Business Book Award for Human Resources professionals in 2017 and most recently the receipt of the Bellwether  award, by the Community College Futures Assembly. Jeanne is also a Contributor to Forbes and her column can be found here: http://blogs.forbes.com/jeannemeister/.
Jeanne is the receipt of the Distinguished Contribution in Workplace Learning Award, an award given by Association For Talent Development honoring her body of work in corporate universities and preparing executives for the future of work. This award is given to one HR executive per year.  Jeanne is also the receipt of the Colin Corder Award for Outstanding Achievement in Workplace Learning by The Learning and Performance Institute, an association of HR and Corporate Learning professionals based in London.
Jeanne's books have been translated into Spanish, Portuguese, Chinese and Estonian. Jeanne is a sought after expert on the future of work having appeared in CIO, CNBC Power Lunch, CBS, CNN, Fast Company, Fox Business, Harvard Business Review, NPR, SHRM Magazine, MarketWatch, Time Magazine, The Globe and Mail, and WPIX, New York.
Jeanne was previously Vice President of Market Development at Accenture (www.accenture.com) Jeanne is a graduate of University of Connecticut and Boston University. Jeanne lives in New York City and Columbia County, NY.
About Philly SHRM Professional Development Events: Our newly formatted in-person professional development events are interactive workshops which will teach you tangible skills that you can apply as soon as you return to the office. You will be able to take a deep dive into the subject matter and learn through case-studies, demonstrations, role-playing and deep discussion during these ½ day sessions.
Interested in getting your brand in front of the HR and business community in Philadelphia? Consider sponsoring this Philly SHRM event! Email info@phillyshrm.org for more information.