Approved for 2.25 Business Credit hours toward PHR, SPHR and GPHR re-certification through the HR Certification Institute. Please be sure to note the program ID number on your re-certification application form. For more information about certification or re-certification, visit the HR Certification Institute website at www.hrci.org.

Approved for 2.25 SHRM Professional Development Credits. Philly SHRM is recognized by SHRM to offer Professional Development Credits (PDCs) for SHRM-CP or SHRM-SCP. For more information about certification or re-certification, visit www.shrmcertification.org.
Professional Development
Can humans and bots work together? According to Gartner, by the year 2022, 1 in 5 workers will be working side by side with a digital assistant. Are you prepared?
In this session, we will address your most pressing questions about using artificial intelligence for HR such as:
What is artificial intelligence?
What are the myths we read about regarding artificial intelligence and HR?
How will talent acquisition, new hire onboarding, learning & development and coaching be changed forever as AI is used to augment and re-imagine these people practices?
How can you lead your organization in embarking on a journey using artificial intelligence for HR?
This session will explore:
Your dreams and nightmares using artificial intelligence for HR
Results of companies using artificial intelligence for recruiting, new hire onboarding and internal talent mobility
New job roles created in HR as an organization uses artificial intelligence

Special OFFER to ALL WHO ATTEND JAN 15th session: 
Using Artificial Intelligence for HR: Dispelling The Myths & Re-imagining The Employee Experience
Enroll in Using AI 4 HR To Enhance the Employee Experience by JAN 30 and receive:
$100 off registration
Team discounts for enrolling teams of 2 or more
A brand-new White Paper containing the latest research of 1,320 U.S. HR Leaders pioneering the implementation of AI for HR titled: AI 4 HR: Prepare For The Digital Transformation Of HR
SHRM Credits: 8 Recertification credits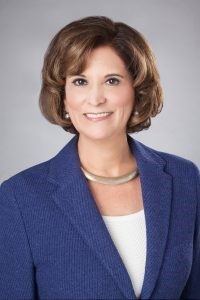 Speaker: Jeanne Meister, Partner, Future Workplace
Jeanne Meister is Founding Partner in Future Workplace, an HR Advisory and Research firm. She is the best selling author of four books, two books on Corporate Universities and two books on the future of work. Her most recent book is, The Future Workplace: 10 Rules For Mastering Disruption in Recruiting and Engaging Employees This book was awarded the Silver Axiom Best Business Book Award for Human Resources professionals in 2017 and most recently the receipt of the Bellwether award, by the Community College Futures Assembly. Jeanne is also a Contributor to Forbes and her column can be found here: http://blogs.forbes.com/jeannemeister/.
Jeanne is the receipt of the Distinguished Contribution in Workplace Learning Award, an award given by Association For Talent Development honoring her body of work in corporate universities and preparing executives for the future of work. This award is given to one HR executive per year.  Jeanne is also the receipt of the Colin Corder Award for Outstanding Achievement in Workplace Learning by The Learning and Performance Institute, an association of HR and Corporate Learning professionals based in London.
Jeanne's books have been translated into Spanish, Portuguese, Chinese and Estonian. Jeanne is a sought after expert on the future of work having appeared in CIO, CNBC Power Lunch, CBS, CNN, Fast Company, Fox Business, Harvard Business Review, NPR, SHRM Magazine, MarketWatch, Time Magazine, The Globe and Mail, and WPIX, New York.
Jeanne was previously Vice President of Market Development at Accenture (www.accenture.com) Jeanne is a graduate of the University of Connecticut and Boston University. Jeanne lives in New York City and Columbia County, NY.

About Philly SHRM Professional Development Events: Our newly formatted in-person professional development events are interactive workshops which will teach you tangible skills that you can apply as soon as you return to the office. You will be able to take a deep dive into the subject matter and learn through case-studies, demonstrations, role-playing and deep discussion during these ½ day sessions.

Interested in getting your brand in front of the HR and business community in Philadelphia? Consider sponsoring this Philly SHRM event! Email info@phillyshrm.org for more information.