Pending approval 2.25 HR (General) Credit hours toward PHR, SPHR and GPHR recertification through the HR Certification Institute.
Pending approval for 2.25 SHRM Professional Development Credits.
Professional Development
REGISTRATION OPEN SOON!!
Showing up as our best selves and being leaders during stressful times is hard. What makes it even harder is when we don't know how our own stress impacts our ability to think, speak and lead. During this talk, participants will learn how stress can negatively affect our bodies and minds. We will discuss stress and the release of cortisol and the ways it negatively affects people – and how to see it in yourself and others. Through interactive exercises participants will identify how they respond in stressful situations (much like an organizational change). Participants will learn the 4 keys to getting over the obstacle of stress aka change aka drama together. This will be interactive, they will have an opportunity to identify what they consider to be mission critical during times of stress (through an inventory). This will come in handy when it's time to execute and problem solve. Learn, grow and become a BEAST at managing stress and leading through challenging times.
Meet the presenter: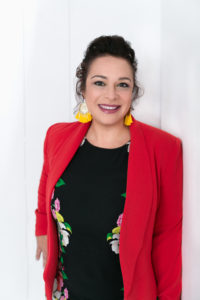 Lauren Williams, SPHR has over 15 years of progressive Organizational Development & Organizational Change Agent experience working for fast-paced, exponentially growing technology start-ups. Lauren started her career in Finance working for such companies as Morgan Stanley and Waddell & Reed. She eventually developed a passion for people and culture and transitioned into Human Resources. What started out as a fun part of her job, quickly became a passion to better the workplace and encourage a positive evolution of the employee experience. Lauren holds an undergraduate degree from West Chester University of Pennsylvania in Finance and Economics and a Master's of Arts from Immaculata University in Organizational Effectiveness.
Lauren doesn't shy away from a challenge and typically will utilize her influential attitude and people skills to rally the workforce to maximize their full potential. Lauren cares deeply about the employee experience and how workplaces can leverage their culture to increase employee engagement, retention and empowerment.
In 2019, Lauren founded Workplace Harmony, a project based in-source Organizational Dynamics, Culture Strengthening and Employee Empowerment consulting practice. Workplace Harmony works with Leaders during times of change, evolution and transition in their business to provide communication breakthroughs for strategic, quick wins and realistic recommendations to help the organization achieve next level success. They can then continue to drive profits, revenue and increased client satisfaction through more engaged, productive and happy employees who stay to grow with the company and feel valued in their work for years to come.
On any given day you can find Lauren cooking, laughing and helping her husband find his keys, rapping loudly to 90's hip-hop in her mom-mobile, and satisfying her addiction to retail therapy.