Emerging Leaders Career Development - Session 2
Join Philly SHRM Emerging Leaders, with our special guest Kelly Jones, for the second installment of the Career Development series. He'll guide us through how we can be our most authentic leader-selves by displaying inclusive leadership habits.
As our workforce becomes more and more diverse, we must be inclusive leaders that foster cultures of belonging within our organizations. This rings even more true as HR leaders who are tasked with not only being inclusive leaders themselves, but also guiding their business partners towards more inclusive leadership. A few key takeaways you'll have after this session
Understanding of why being an inclusive leader is important in today's times
Awareness of the traits and habits of inclusive leadership
How to leverage those traits/habits to be your most authentic self in leadership
We welcome you to join us after the session for some casual, virtual networking.
Meet Our Speaker: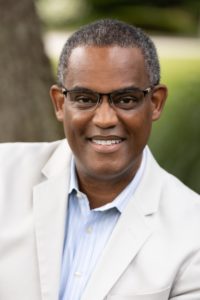 Kelly Jones – Human Resources Executive
Kelly is currently the head of People and Inclusion for Alleghany Corporation. Kelly has over 25 years of progressive leadership experience in hospitality services, sports, aerospace and capital markets. He enjoys time with family and in his spare time, you can find Kelly perfecting his grilling game in the backyard.