Approved for 2.25 Business Credit hours toward PHR, SPHR and GPHR recertification through the HR Certification Institute. Please be sure to note the program ID number on your re-certification application form. For more information about certification or re-certification, visit the HR Certification Institute website at www.hrci.com

Approved for 2.25 SHRM Professional Development Credits. Philly SHRM is recognized by SHRM to offer Professional Development Credits (PDCs) for SHRM-CP or SHRM-SCP. For more information about certification or re-certification, visit www.shrmcertification.org.
Professional Development
C-suites across the country are leading at a time of unprecedented volatility, uncertainty, complexity, and ambiguity. The rapid pace of change has rendered ineffective the traditional model of a single, visionary, leader. As a result, many organizations have become stuck as they try to apply old world solutions to new world problems. Now more than ever, HR leaders must serve as agents of change; modeling collaboration, leveraging data, and leading the effort to create a change-ready culture. Infused with research, humorous stories, & real-life examples, "Becoming an Agent of Change" will equip HR leaders with the tools needed to lead the change process.
Learning Objectives:
1. Learn the 3 critical competencies needed to be an agent of change
2. Learn a process for building collaborative, interdependent, change leadership teams
3. Learn to leverage data as a foundational component of a change-ready culture
4. Learn a 4-step model for creating a change-ready culture
Speaker, Tony Moore: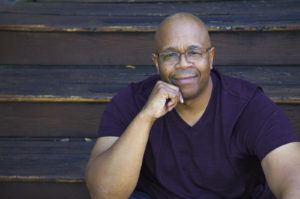 Tony Moore is a Culture Architect, Keynote Speaker, Author, and recovering Human Resource Executive. Over the course of his 25 years in the C-suite, he had the privilege of leading the people-side of multiple mergers and large-scale organizational turnarounds. Through this experience, Tony came to recognize culture as the soil in which everything in the organization lives or dies. His firm, Tony Moore Speaks, works with leaders who want to improve bottom-line performance by creating a culture of engagement and ownership. His unique blend of integrity, empathy, and energetic pursuit of change inspires confidence in every organization he touches.
*Please note, if you register as a Non-Philly SHRM member and then become a member we will not refund the difference. Please email us at info@phillyshrm.org if you are interested in becoming a member.
Interested in getting your brand in front of the HR and business community in Philadelphia? Consider sponsoring this Philly SHRM event! Email info@phillyshrm.org for more information.