Emerging Leaders Career Development - Session 4
Philly SHRM Emerging Leaders is excited to present the fourth and final session of our Career Development Series focused on building effective and meaningful connections through networking, with our special guest speaker Kaushika Kansara. Relationship building is more important now than ever before and provides a wealth of benefits for emerging HR Leaders.  Whether you're making connections to seek out new opportunities in your career field or to become a trusted advisor within your current organization, you'll find this session informative and impactful.
Key Learnings/Take-Aways
Understand the many benefits of networking and relationship building in today's working world
Learn techniques to build more meaningful connections with peers and colleagues
Build confidence in your own relationship building skills
Meet our Speaker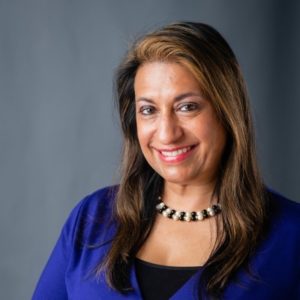 Kaushika Kansara is an Award-Winning Client Relationship Manager with 20 plus years' experience in Account Management, Operations Management, and Business Consulting with C-Suite Leaders. She has a bachelor's degree from Texas Christian University in Fort Worth, TX and a Diversity and Inclusion for HR Certificate at Cornell University. KK (as most of her friends and acquaintances know her) recently started her own Consulting Business focusing on Justice, Equity, Diversity, and Inclusion (JEDI) initiatives for small to mid-sized organizations. KK is the Executive Board Secretary for Help Hope Live- a Non-Profit Organization that helps families raise money for catastrophic illnesses, injuries, and transplants. She resides in Collegeville with her husband who is a Scientist for Solenis in Delaware and her 21-year-old son who is a Senior at Temple University majoring in Music Education and doing his Master's in Higher Education concurrently. KK enjoys tailgating at the Temple Football Games and watching her son play in the Marching Band. Fitness and proper nutrition are important in her daily routine. She is a foodie and loves to experiment with new cuisine. Music and dancing are favorite pastimes for KK and is always up for a Dance Party when appropriate.