HR's Role During Mergers & Acquisition
Develop your career to maximize your opportunity for success. The Philly SHRM Chapter is happy to announce that the HR Career Development series is back. Philly SHRM is sponsoring a free HR Career Development Series designed to provide valuable career information for current or aspiring HR professionals. Whether you are pursuing entry into the profession, are in transition or are looking to solidify your career objectives, this series will help you establish a definitive plan for entry and progression in the field relative to your interests and goals.
The Speaker Series will consist of a set of sessions that will consist of an informative presentation and the opportunity to network with a large group of career oriented professionals.
Session 1: Mergers & Acquisitions
This event will cover a hot topic that impacts employees across all industries and that is Mergers and Acquisitions (M&A). Mike Guglielmo of Temple University will cover the role HR professionals play both on the buy and sell side of the transaction, and how HR leaders manage the change that inevitably comes with M&A, while also sharing his personal experience and insight on the topic.
About our Speakers: Mike Guglielmo & Sarah Tunku Mu'tamir


Mike Guglielmo
Temple University
A business professional with over 35 years of experience gained at Fortune 500 and mid-sized companies, Mike Guglielmo has held numerous positions in a myriad of disciplines throughout his career. He has held officer, mid-management, and staff positions in Accounting, Finance, Materials Management, Operations, Information Technology, and Human Resources throughout his career, and draws from this eclectic mix of experience and knowledge in dealing with the daily challenges of corporate America. He is a Certified Six Sigma Green Belt, MBTI® Certified, and holds certifications in Caliper's and ProfilesXT's Talent Assessment tools as well. In 2011, Mike was named HR Person of the Year for the Philadelphia area.
Mike is currently a Non-Tenure Track Assistant Professor of Instruction in the Department of Human Resource Management at Temple University, where he has served as an adjunct instructor for more 25 years. He is also Director of External Relations for the HRM Department; Co-Director of Fox's Center for Human Resource Analytics; and Chair of the Human Resources Senior Advisory Group. He has developed two undergraduate courses – "Organizational Staffing and Career Development" and "HR Metrics," and received a Teacher of the Year Award for Instructional Innovation in 1999 and Adjunct Teacher of the Year Award in 2010. He has instructed at Temple's Singapore, Colombia, and Tokyo campuses, Temple's EMBA Partner school in Paris – Ecole des Ponts since 2017; and since 2003, has taught a graduate level course in HR at Institut de Gestion Sociale (IGS) in Paris.
Mike is also currently a Partner at HR & Recruiting Solutions, LLC, a full-service HR consulting organization; and was previously Vice President of Human Resources for the largest division of Genesis HealthCare, a $6 billion publicly traded enterprise with nearly 100,000 employees. Genesis provides skilled nursing, assisted living, and rehabilitation therapy services at over 1,800 sites in 47 states. Mike was previously Vice President of Talent Acquisition and Development for all of Genesis HealthCare from 2007-2014; and he also had operational oversight responsibilities for CareerStaff Unlimited, Inc. (a wholly owned subsidiary of Genesis Healthcare), and one of the nation's leading providers of temporary staffing services to the healthcare industry.
Mike received his BS in Marketing/Management from Saint Joseph's University and his MBA in Human Resources from Temple University. He is a member of SHRM (Society of Human Resource Management) and PSPS (Philadelphia Society for Planning and Strategy). Mike also co-founded the Human Capital Analytics Forum (a PSPS SIG) and served as Chairman of Temple University's HR / Business Roundtable from 2007-2014. He has also served as a member of Profiles International's Client Advisory Council; and served on the Board of Advisors for the YMCA in Kennett Square, PA, as Board Member, Treasurer, Chairman, and Past Chairman from 2008-2014.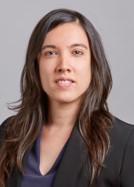 Sarah Tunku Mu'tamir
PwC
Sarah is a Principal in PwC's Human Resources Transaction Services (HRTS) practice with 17+ years of human capital consulting experience.
She spent the first part of her career as a UK pensions consultant advising clients on traditional actuarial issues. Sarah subsequently joined the PwC HRTS practice in New York in 2010 and specializes in addressing human capital due diligence, integration and separation issues arising on corporate transactions.
Sarah is a fellow of the Institute of Actuaries in the UK and she holds a masters degree in mathematics and computation from Oxford University, England.
Experience summary
Since joining PwC in New York, Sarah has focused both pre-deal analysis of people-related liabilities, costs and risks as well as post-deal HR operationalization, including significant compensation and benefit implementation experience.
Select projects include:
Worked closely with HR and Finance executive leadership of a corporate client to drive the human capital aspects of the diligence and spin-off of their Publishing Division.
Coordinated with a broader PwC team to advise a private equity client on human capital aspects of the acquisition of two global target companies, carved out from a much larger organization. Focused on the period between signing through to the close of the deal, including driving the implementation of separate 401(k) plans in a very short time frame, developing and supporting transition services agreements, understanding the HR-related obligations due at close and associated consultation requirements.
Supported a health insurance company in their acquisition and merger of four physician groups. Led significant HR diligence efforts, including helping our client to select a new head of compensation and benefits with whom we partnered on establishing standalone programs between signing and close. Continued to support Newco post-close in establishing their HR organization and compensation and benefits programs for the merged organization.
Led HR diligence and post-merger integration efforts for a large global acquisition for a reinsurance client. Coordinated with a non-PwC PMO from signing through close and beyond as our client merged the carved out employees onto their own platform.
Please note, if you register as a Non-Philly SHRM member and then become a member we will not refund the difference. Please email us at, info@phillyshrm.org if you are interested in becoming a member.
Interested in getting your brand in front of the HR and business community in Philadelphia? Consider sponsoring this Philly SHRM event! Email info@phillyshrm.org for more information.