Workforce of the Future
Develop your career to maximize your opportunity for success. The HR Career Development Series designed to provide valuable career information for current or aspiring HR professionals. Whether you are pursuing entry into the profession, are in transition, or are looking to solidify your career objectives; this series will help you establish a definitive plan for entry and progression in the field relative to your interests and goals.
The Speaker Series is a set of sessions that will consist of an informative presentation and the opportunity to network with a large group of career-oriented professionals.
Thinking Differently About Benefits in 2020
Attracting and retaining talent continues to be a focus for HR professionals in today's tight labor market. Staying on top of trends in employee benefits is key to structuring a package that will appeal to top talent. Join us at Exude to learn about key trends in benefits for 2020:
Identify 3 key trends in employee benefits
Tips for designing a benefits program that appeals to a multi-generational workplace
Ideas on which benefit products are most appealing in 2020
Meet the presenters: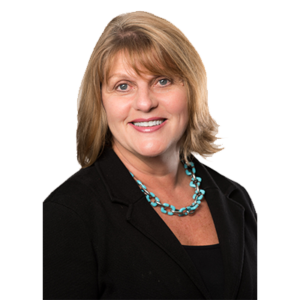 Alison DiFlorio, Managing Partner, Human Capital Division
Exude
Alison DiFlorio, SHRM-CP, is the Managing Partner of Exude's Human Capital Consulting Division. She co-founded the division in 2006 after more than 20 years in HR and training/development roles in the corporate sector. Her group provides expertise in the areas of organizational development, training and development/management coaching, HR compliance and process and on-site HR consulting/placement. Alison's work is based on the belief that an organization's greatest resource is its human resource.
Alison is an engaging speaker and sought after for professional associations, employers and teams to facilitate programs around communication, leadership, team development, negotiation skills, developing relationships and human capital trends. Prior to joining Exude, Alison worked with several hospitality companies. For ten years, she worked with Marriott International developing and delivering programs to impact leadership development and drive employee engagement. Since joining Exude, Alison has designed and led successful programs with employers from both the for-profit, non-profit and government sectors in a variety of industries including legal, engineering, higher education, technology, social services, and arts and culture.
Alison is a graduate of The George Washington University where she earned a BA in International Studies. Certifications & training include: Certified Master Trainer of Myers- Brigg Type Indicator (MBTI) Memberships, the American Society for Training and Development (ASTD), Society for Human Resources Management (SHRM-CP). She is a member of the Leadership Philadelphia Class of 2019 and services on the board of Community Learning Centers. Alison also serves on the HR Committee of Maternity Care Coalition.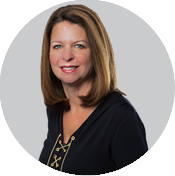 Kimberly Fox, Director of Benefits Practice
Exude
Kimberly brings 20+ years of experience to the Exude team with expertise in Employee Benefits, Compensation and International Rewards. Kimberly is a Director of the Benefits Practice and oversees Exude's Employee Benefits Consulting Practice. Prior to joining Exude, Kimberly worked for 15 years as a Senior Total Rewards Consultant and Benefits Manager for Hay Group, Inc.  Kimberly's role is to ensure the consulting practice continues to grow and to help employers attract and retain talent in the ever-changing Total Rewards climate. Kimberly manages a $1M book of business.
Kimberly has an undergraduate degree from La Salle University, an MBA from Temple University, and is CEBS certified.