Emerging Leaders Career Development - Session 3
Calling on his experience as a CHRO, faculty member at Penn, IT project leader at IBM and conversations with 75+ senior leaders, Wayne Tarken will take the audience on his journey to identify 7 key practices (EBIT2DA) that every HR leader at any level can leverage to improve the performance of their HR programs. We will explore the lessons learned from companies such as ING, IBM, Comcast, DuPont and others and how they got started and what they learned from using agile HR. This experiential session will take the mystery our of agile HR and provide the attendees with practical techniques that they can use right away to improve themselves and their organizations.
About the HR Career Development Series:
Develop your career to maximize your opportunity for success. The HR Career Development Series designed to provide valuable career information for current or aspiring HR professionals. Whether you are pursuing entry into the profession, are in transition, or are looking to solidify your career objectives; this series will help you establish a definitive plan for entry and progression in the field relative to your interests and goals.
The Speaker Series is a set of sessions that will consist of an informative presentation and the opportunity to network with a large group of career-oriented professionals.
Meet the presenter: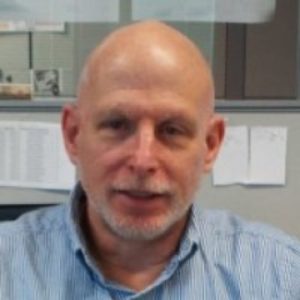 Wayne Tarken, SPHR, CSM
Wayne Tarken, CHRO / Senior Adviser has 20+ years of experience working with CHROs, CEOs, business leaders, startups in the development and implementation of innovative people and business strategies
Tarken works with HR leader to implement agile HR practices that are designed to increase HR responsiveness and agility, improve project and transformation performance while ensuring alignment with operational goals and increasing HR's capacity and capability to respond to changing business requirements
As an adviser to www.CHREATE.net (a global consortium of top 100+ CHROs he co-authored the book, "Black Holes and White Spaces: Reimagining the Future of Work and HR", where his insights on how "Good HR Is Not Just Good HR Anymore" developed leading-edge thinking about the emerging roles and capabilities of HR leaders in 2025
Tarken has worked with leaders at organizations such as, IBM, Comcast, J&J, Coca Cola, Merck, Starbucks, American Express, Campbell Soup, Bank of America, Astra Zeneca, PwC, Glaxo, Boston Consulting Group, Children's Hospital, SEPTA, PGW, etc.
He's also recognized as an outstanding educator, highly valued speaker who has taught at Cornell, Temple, Penn State Universities and delivered global presentations on innovative and leading-edge HR practices.
He graduated from Temple University with an M.B.A. in Management and a B.A in Economics.