Approved for 1.50 HRCI HR General Credit hours toward PHR, SPHR and GPHR recertification through the HR Certification Institute. Please be sure to note the program ID number on your recertification application form. For more information about certification or re-certification, visit the HR Certification Institute website at www.hrci.com.  The use of this official seal confirms that this Activity has met HR Certification Institute's® (HRCI®) criteria for recertification credit pre-approval.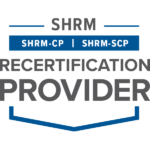 Approved for 1.50 SHRM Professional Development Credits. Philly SHRM is recognized by SHRM to offer Professional Development Credits (PDCs) for SHRM-CP or SHRM-SCP. For more information about certification or re-certification, visit www.shrmcertification.org.
Signature Workshop Event
"Burnout is defined in two ways: "A state of physical, emotional, and mental exhaustion caused by long-term involvement in emotionally demanding situations." – Ayala Pines and Elliot Aronson.
"A state of fatigue or frustration brought about by devotion to a cause, way of life, or relationship that failed to produce the expected reward." – Herbert J. Freudenberger.
Between them, these definitions embrace the essence of burnout, with the first stressing the part that exhaustion plays in it and the second focusing on the sense of disillusionment at its core. In this interactive webinar, Award Winning Leadership Coach & TEDx Speaker Kelly Meerbott will help you identify your symptoms and take action to mitigate the damaging effects burnout can have on your personal and professional life.
Hear more about this session and Kelly Meerbott here.
By participating in this webinar, attendees will learn:
– How to Identify the Symptoms of Burnout
– Practical tools to alleviate burnout
– How to avoid burnout in the future
Meet our Speaker – Kelly Meerbott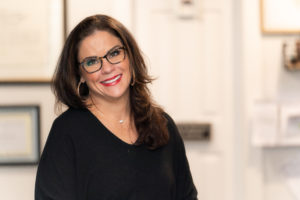 Kelly Meerbott is a respected thought leader, author, facilitator, TEDx speaker, and leadership coach to successful leaders. Early in her corporate career, Kelly found her calling to coaching and training while working for a Fortune 500 company.
Recognizing her natural aptitude for mentoring and educating others, she was given roles where she could have the most significant impact coaching her peers and supervisors. Her influence was felt across the organization, as company morale improved, politics disintegrated, and productivity soared. Revenues increased dramatically as formerly disgruntled clients and employees were converted to corporate supporters and advocates. In 2009, at the height of the recession, Ms.
Meerbott found herself caught up in a round of 30,000 layoffs — a defining moment in her career. As Kelly explored what was next, she hired a coach who subsequently changed her life. The support and guidance of a personal coach helped her realize her passion for helping others and desire to make it a career. More importantly, she recognized how impactful and life-changing a great coach can be. This is what inspires and motivates Kelly to share her talents and to make a difference in the world.
Kelly employs a unique and holistic approach to coaching, combining every facet of her client's life and business in order to deliver a wholly fulfilling experience. By working in partnership with her clients, Kelly is able to assist them in clearing internal blockages so that creativity, inspiration, insight, and answers can flow and develop freely. Kelly's mission is to help corporations and individuals to thrive, and to awaken the human spirit inside every body.
Over the last thirteen years, YOU: Loud & Clear, Inc. has worked with a diverse portfolio of clients. Specializing in senior executives, members of the C-suite, and high-ranking officers in the US military, Kelly discovered that no matter how experienced all humans are in running their lives and businesses, everyone still has obstacles (real or perceived) that prevent them from fully executing their vision. Ms. Meerbott expertly guides her clients through a unique, personalized change management process. Her customized approach has demonstrated measurable results; improving employee satisfaction and productivity, streamlining communications processes and neutralizing company politics, all while maintaining a focus on increasing profitability.
Ms. Meerbott is a Leadership Philadelphia Fellow (2019 Core Class). She is a guest columnist for the Philadelphia Business Journal & Forbes, the host of the "Hidden Human: The Stories Behind the Business Leader" podcast, and a featured speaker for Philly Tech in Color. Kelly has been showcased on Inside Business, Authority Magazine, A Band of Wives, MilitaryOneClick.com, and HearSay with Cathy Lewis.
Recognized as one of LinkedIn's top recommended professionals, she is a contributing expert on Evisors.com and Noomii.com. Kelly was also named 2018's best person to get your life and business together by Philly Current Magazine & the 2022 keynote speaker at TedxUCO.
Kelly Meerbott earned a B.A. in English literature from the College of the Holy Cross in Worcester, MA and has completed post-graduate work in emotional intelligence from Case Western Reserve University, modern psychology from Princeton University, leadership development from the University of Pennsylvania and holds multiple trauma certifications from the Arizona Trauma Institure.
In her spare time, Kelly launched a virtual group for women and people who identify as women called "Transforming Your Internal Narrative: From Burnt out to Bliss." She released a 28-day self-guided journal by the same name and will publish her first book in the first quarter of 2023.
Meerbott is the proud spouse Brian, a disabled veteran of the US Navy.