Legal Update - FLSA and Philadelphia Ordinances
Develop your career to maximize your opportunity for success. The Philly SHRM Chapter is happy to announce that the HR Career Development series is back. Philly SHRM is sponsoring a free HR Career Development Series designed to provide valuable career information for current or aspiring HR professionals. Whether you are pursuing entry into the profession, are in transition or are looking to solidify your career objectives, this series will help you establish a definitive plan for entry and progression in the field relative to your interests and goals.
The Speaker Series will consist of a set of sessions that will consist of an informative presentation and the opportunity to network with a large group of career oriented professionals.
Session 3:  Legal Update – FLSA and Philadelphia Ordinances

Changes in public policy and legislature continue to impact the workplace and HR professionals. Depending on the jurisdiction, laws passed possess the capacity to impact organizations at the federal, state, and local levels. At the federal level, the Department of Labor recently proposed updates to the Fair Labor Standards Act. The proposed revisions, scheduled to impact millions of workers effective December 2016, were postponed after a federal judge placed a temporary injunction on the ruling. Locally, the city of Philadelphia passed a Wage Equity Ordinance will prevent employers from inquiring about candidates' wage history. Our panel will discuss the status of these impending changes, and their potential impact on organizations.
Panelists:
Heather Herrington, Esq.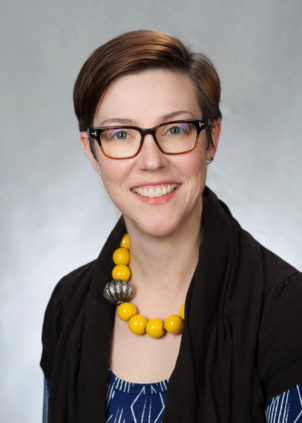 Heather Herrington is a professional services business development coach and trainer with Business Development University and the Chief Advocate of Fun and Certified Training Partner with The Fun Dept. She is also Of Counsel with Donnelly Ritigstein where she handles very select employment matters. Ms. Herrington was previously the Assistant Litigation Department Chair with Jacobs Law Group PC where her primary areas of practice were complex and civil litigation, as well as all manner of labor and employment matters ranging from the representation of individuals to negotiate employment agreements to successfully defending companies in various types of employment litigation.  Heather speaks extensively on HR, Employment Law, business development and corporate culture issues for lawyers, accountants, HR professionals, and many other professional services industries.
Heather was named a Pennsylvania Super Lawyer in 2015 and 2016, and was named a Pennsylvania Super Lawyers Rising Star in 2010, 2011, 2012, 2013 and 2014. She was previously the Vice President of the Professional Women's Roundtable, a Philadelphia-based networking group with a membership base that includes leaders and executives of various industries including local and national businesses, insurance, legal, medical, education, public relations and marketing.
Timothy M. McCarthy, Esq.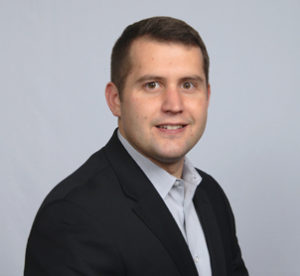 Timothy M. McCarthy is an associate attorney in the Philadelphia office of Jackson Lewis P.C. His practice focuses on representing employers exclusively in workplace law and employee relations matters, including management training, litigation defense, and preventive advice and counseling.
Mr. McCarthy graduated magna cum laude from Rutgers University School of Law-Camden in 2014 and earned his Bachelor of Arts degree, cum laude, from Loyola University Maryland in 2011. While attending law school, Mr. McCarthy was an executive editor of the Rutgers Law Journal, was a Michael Young Scholar for his participation in the Marshall-Brennan Constitutional Literacy Project, and served as a judicial intern to a United States Magistrate Judge in the U.S. District Court for the District of New Jersey.
Prior to joining Jackson Lewis as an associate, Mr. McCarthy was a Summer Associate in the firm's Morristown, New Jersey office, and served as a law clerk to the Honorable Joseph L. Yannotti, N.J. Superior Court – Appellate Division. Mr. McCarthy is currently admitted to practice law in the state courts of Pennsylvania and New Jersey, as well as the Eastern District of Pennsylvania and the District of New Jersey.
Michael Jones, Reed Smith

Michael has practiced exclusively in the field of labor and employment law.  He has represented both private and public employers in all aspects of labor and employment law, with an emphasis on EEO and Civil Rights litigation, wage and hour class litigation, sexual harassment training and investigations, restrictive covenants, executive employment agreements, Title VII, OSHA, FMLA, FLSA, ADA, ADEA, civil service proceedings, Act 195, Act 600, Act 111, private and public sector arbitration and collective bargaining, ERISA litigation as well as day-to-day counseling.