Approved for 1 Credit hour toward PHR, SPHR and GPHR recertification through the HR Certification Institute. Please be sure to note the program ID number on your re-certification application form. For more information about certification or re-certification, visit the HR Certification Institute website at www.hrci.com.  The use of this official seal confirms that this Activity has met HR Certification Institute's® (HRCI®) criteria for recertification credit pre-approval.

Approved for 1 SHRM Professional Development Credit. Philly SHRM is recognized by SHRM to offer Professional Development Credits (PDCs) for SHRM-CP or SHRM-SCP. For more information about certification or re-certification, visit www.shrmcertification.org.
Philly SHRM Webinar
Introverted professionals are often overlooked because they don't fit the stereotypical picture of a powerful, charismatic leader.  Research has shown, however, that introverted leaders are often more effective than their extroverted counterparts.  The talent acquisition process is driven by first impressions and better opportunities are often awarded to those who are the best at promoting themselves.  How does the HR professional find, develop and coach introverted leaders?
In this session, we will look at the unconscious bias in many organizations that diminish introverts, the qualities that many introverts bring to the table, and how HR can identify high-potential introverts who may normally be overlooked, develop these introverts into authentic leaders who don't feel as though they have to pretend to be extroverts, and, most importantly, coach introverted executives who may withdraw during periods of stress or change, or who need to develop executive, yet authentic, presence.
Webinar attendees will have the chance to take home a copy of Lorraine McCamley's new book Boldly Quiet: The Introvert's Guide to Developing the Mindset of a Successful Leader.
Meet the speaker: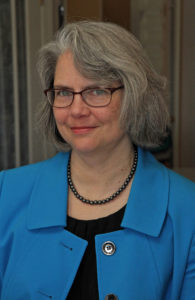 Lorraine McCamley is the owner of Boldly Quiet Consulting and is the author of the book Boldly Quiet:  The Introvert's Guide to Developing the Mindset of a Successful Leader.  She spent years as an executive in the corporate world feeling that being an introvert was something to be ashamed of or fixed.  She now coaches quiet professionals, helping them understand and embrace who they are so they can authentically and effectively lead others.
Lorraine is a Gallup-Certified Strengths Coach and holds a master's degree in organizational dynamics from the University of Pennsylvania.  She is a member of the Society of Human Resource Management (SHRM), the Philadelphia Society of People & Strategy (PSPS), the Association for Talent Development (ATD), and the National Association of Women Business Owners (NAWBO).  Lorraine and her family live in Skippack, Pennsylvania.
*Please note, if you register as a Non-Philly SHRM member and then become a member, we will not refund the difference. Please email us at info@phillyshrm.org if you are interested in becoming a member.
 Interested in getting your brand in front of the HR and business community in Philadelphia? Consider sponsoring this Philly SHRM event! Email info@phillyshrm.org for more information.