Approved for 1.0 business credit hour toward PHR, SPHR and GPHR re-certification through the HR Certification Institute. Please be sure to note the program ID number on your re-certification application form. For more information about certification or re-certification, visit the HR Certification Institute website at www.hrci.org.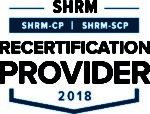 Approved for 1 SHRM Professional Development Credit! Philly SHRM is recognized by SHRM to offer Professional Development Credits (PDCs) for SHRM-CP or SHRM-SCP. For more information about certification or re-certification, visit www.shrmcertification.org.
Philly SHRM Webinar
Many corporations engage in CSR activities & programs to provide volunteering opportunities for their employees. While the intent & desire to do good in the community is strong, the ability to sustain & scale these programs is often challenging, primarily due to resource constraints. Over the past few years, the concept of strategic CSR has emerged and has steadily gained popularity. Join us to learn about the concept & benefits of strategic CSR, how organizations can drive sustainable social impact and build scale within their CSR programs, while also creating a positive impact on the business bottom line.
Attendees will learn:
What is strategic CSR and why it matters
The benefits of CSR – creating a "triple-win"
The business impact of CSR – from improving brand reputation & positioning an organization as an employer of choice, to increased customer loyalty, revenue growth and many more
The different types of volunteering offerings and a deeper look at pro-bono volunteering
The importance of strategic cross-sector partnerships to drive impact & sustainable change
Speaker: Hemang Desai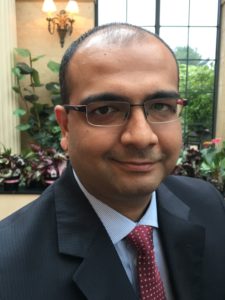 Hemang Desai is the global program director for the award-winning SAP Social Sabbatical portfolio, within SAP's Corporate Social Responsibility (CSR) organization. In this role, he is responsible for the management & implementation of SAP's pro-bono volunteering programs (Social Sabbatical) and driving partnerships to amplify impact. He started his career as a marketing professional working with the Philadelphia Inquirer, following which he joined SAP in 2006. Over the next 11 years, he held various global & regional leadership roles within SAP Marketing, before following his passion to move into the CSR organization in early 2018. Hemang has been actively involved in the non-profit sector for many years, and runs his own charitable foundation in the Philadelphia area for the past 7 years. He holds a B.S. in Business Administration from Drexel University in Philadelphia, and an MBA from Pennsylvania State University.
Interested in getting your brand in front of the HR and business community in Philadelphia? Consider sponsoring this Philly SHRM event! Email info@phillyshrm.org for more information.