Approved for 1 HR (General) Credit hours toward PHR, SPHR and GPHR recertification through the HR Certification Institute. Please be sure to note the program ID number on your re-certification application form. For more information about certification or re-certification, visit the HR Certification Institute website at www.hrci.com.  The use of this official seal confirms that this Activity has met HR Certification Institute's® (HRCI®) criteria for recertification credit pre-approval.

Approved for 1 SHRM Professional Development Credits. Philly SHRM is recognized by SHRM to offer Professional Development Credits (PDCs) for SHRM-CP or SHRM-SCP. For more information about certification or re-certification, visit www.shrmcertification.org.
Philly SHRM Webinar
There is a disconnect between regional job vacancies and skilled labor who can fill those jobs. (otherwise known as the skill gap). Many companies have begun tapping into new populations of talents including returning citizens (formerly incarcerated).
This webinar will provide you with useful education regarding the legalities and best practices for tapping into the talent pool of returning citizens.  You will learn about relevant HR topics such as why every company is 'background friendly', what's wrong with putting 'must pass a background check' in your job description and an array of best practices.
Claudia De Palma, an employment attorney who works with job seekers that have criminal records, and Adina Tayar, a Business Services Representative with PA CareerLink Philadelphia's System Wide Services through its provider EDSI, will walk human resources professionals and business owners through a few easy steps for taking the pledge to hire from this untapped labor pool. Learn how to put the pledge in to practice by using SHRM's Getting Talent Back to Work toolkit as a framework. The webinar will:
Discuss the federal, Pennsylvania, and Philadelphia laws that govern hiring applicants with criminal records;
Assess common beliefs and concerns about hiring individuals with records;
Suggest best practices for creating a fair hiring policy and developing an inclusive recruiting strategy that can maximize a business's ability to hire the best worker for the job.
Click here to access SHRM's Getting Talent Back to Work Toolkit
Click here for a message from the speaker!
Meet the presenters: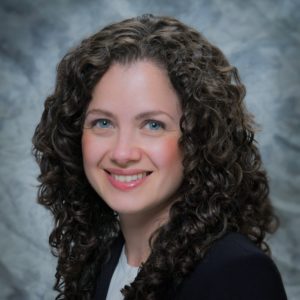 Claudia De Palma: Claudia is a staff attorney at the Public Interest Law Center, a non-profit legal organization that uses impact litigation, public education, and advocacy strategies to advance Philadelphians' civil, social and economic rights. As part of her work, Claudia represents individuals who face barriers to employment because of their criminal records and provides trainings and presentations to job seekers, recruiters, and business leaders across the City of Philadelphia about the laws that protect job seekers with records and the benefits of hiring returning citizens.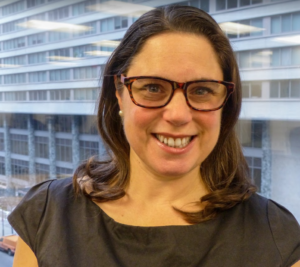 Adina Tayar: Adina Tayar is a Business Services Representative with the System Wide Services Provider of PA CareerLink Philadelphia.  Having served in this role for the past four years, she has led industry engagement for retail, security, energy, business, IT, finance and banking.  In this role, she also helped spend down retail training dollars through a Walmart Foundation Grant, Re-Imagine Retail.  She is now in the inaugural cohort of the Pennsylvania Registered Apprenticeship Navigator initiative.  Adina works with programs representing diverse at-risk job seekers through PA CareerLink and its System Wide Services contractor, EDSI.
*Please note, if you register as a Non-Philly SHRM member and then become a member we will not refund the difference. Please email us at info@phillyshrm.org if you are interested in becoming a member.