Approved for  for 2.25 HRCI Business Credit hours toward PHR, SPHR and GPHR recertification through the HR Certification Institute. Please be sure to note the program ID number on your recertification application form. For more information about certification or re-certification, visit the HR Certification Institute website at www.hrci.com.  The use of this official seal confirms that this Activity has met HR Certification Institute's® (HRCI®) criteria for recertification credit pre-approval.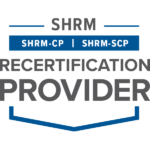 Approved for 2.25 SHRM Professional Development Credits. Philly SHRM is recognized by SHRM to offer Professional Development Credits (PDCs) for SHRM-CP or SHRM-SCP. For more information about certification or re-certification, visit www.shrmcertification.org.
Quarterly Workshop
Organizations have been impacted by an unprecedented, and rapidly changing, confluence of events since March of 2020.  We've witnessed a global pandemic unlike any the world has experienced in over 100 years which triggered a severe recession – only to see that recension flip, within 18 months, into one of the "hottest" talent markets in recent memory.  The unemployment rate went from a high of 14.7% in April 2020 – the highest rate in US history – to the current rate of 3.8% and we find ourselves in the midst of the "Great Resignation." 
While new workforce challenges have emerged over the past two years – notably, the impact of remote & hybrid work and helping employees address work/life balance – the core human capital and talent management issues HR leaders have always focused on remain critical to organizations' success: ensuring the right talent are in the right roles, designing a work environment that ensures "stickiness" and encourages retention, and fostering a culture that blends values, purpose, and outcomes.  Employees are seeking new and holistic ways to engage with their work and organizations must be prepared to explore and navigate this new dynamic. 
Importantly, the pandemic also revealed how the HR function is as relevant to business success as other core functions like R&D, sales, Finance, or Operations.  HR leaders find they are uniquely positioned to help their companies' chart a path forward.  Stepping up to this new responsibility will require HR to continue its own transformation, embracing agility and fluidity, and organizing around the employee experience. 
Topics discussed in the seminar will include:
Assessing the most effective Return-to-Work models: Remote, Hybrid, Full Return
Reviewing effective Attraction and Retention strategies
Developing a "Post-Pandemic" Compensation philosophy and program
Creating a Talent-centric workplace Culture
Reviewing pre-Pandemic practices/policies – what stays, what goes
Re-Tooling the HR Delivery Model for the New World of Work
Meet the Speaker – Rob Croner, SHRM-SCP, Vice President, Senior Executive Services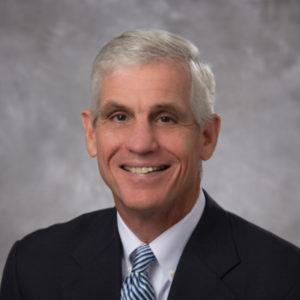 Rob is a highly regarded human resources leader, with over 35 years of experience building and leading successful HR initiatives for various prominent organizations in the Philadelphia area. As Vice President of Senior Executive Services at CCI Consulting, Rob harnesses his extensive executive-level experience and human resources background to help senior leaders and senior teams push their capabilities forward and adapt to the ever-changing dynamics of today's complex business environment.
Known for his strategic insight, interpersonal skills, and cordiality, Rob develops a collaborative and productive relationship with executives that focuses on uncovering their personal strengths, passions, and purpose, as well as creating successful strategies to help them navigate the next steps in their professional journey.
Prior to joining CCI Consulting, Rob was Senior Vice President and Chief Human Resources Officer for the Children's Hospital of Philadelphia (CHOP), where he was responsible for the oversight and direction of all human resources activities for the organization, including the hospital, research institute, and several physician practice plans. Under his leadership, CHOP's HR team was recognized with HR Awards for Excellence in 2009 and 2010 from the Delaware Valley HR Department of the Year awards program. Additionally, Rob received the Lifetime Achievement Award in 2014 from this program.
Before his role at CHOP, Rob was Executive Vice President and Chief Human Resources Officer for Radian Group, Inc., a Fortune 1000 mortgage insurance firm headquartered in Philadelphia. A notable outcome of his efforts at Radian was an HR Department of the Year Award in 2007 for the HR team's accomplishments in support of a proposed merger. Rob also served as Vice President of Human Resources at Independence Blue Cross and held senior-level HR positions for Fidelity Bank (Wachovia) and the Philadelphia Inquirer & Daily News.
Rob holds a master's degree in Human Resource Management from Widener University and a bachelor's degree from Gettysburg College. In addition to his corporate experience, Rob has held adjunct faculty positions at the University of Pennsylvania and Widener University, teaching coaching and human resources management courses. He has also served on the boards of non-profit and professional organizations, including The Make-A-Wish Foundation, Metropolitan Career Center and the Philadelphia Workforce Investment Board (PWIB).