HR Metrics
Develop your career to maximize your opportunity for success. The Philadelphia SHRM Chapter is happy to announce that the HR Career Development series is back. Philadelphia SHRM is sponsoring a free HR Career Development Series designed to provide valuable career information for current or aspiring HR professionals. Whether you are pursuing entry into the profession, are in transition or are looking to solidify your career objectives, this series will help you establish a definitive plan for entry and progression in the field relative to your interests and goals.
The Speaker Series will consist of a set of sessions that will consist of an informative presentation and the opportunity to network with a large group of career oriented professionals.
Join us for our second session:
Date: Monday, February 22, 2016
Time: 5:30pm-8:30pm
Location: ARAMARK Tower – 18th floor 1101 Market Street Philadelphia, PA 19107
Session Topic: HR Metrics
This is the Human Capital Analytics (HCA) story you want to hear. Mike Guglielmo of Genesis, a leading-edge health management firm based in Kennett Square, PA, will share his 8 year HCA journey on how he and his team have developed a world-class human capital analytics function. Mike will bring us, through an 8 year timeline, from describing the process he went through to get accurate data to how his team have become trusted business analysts supporting Genesis' talent management department and ultimately, its' biggest operational division.
There are several fascinating dimensions to this story, including:
Process improvements to get accurate data and to precisely measure the ongoing accuracy of the database.  We all know how important the credibility of the database is to producing metrics that can guide strategic actions. This will include how they integrated multiple data sources to produce robust metrics.
The business intelligence tools they've used in their journey and how they have evolved over the years.
Client Interaction. Mike and team have not only found metrics that add value to the business, but also have the buy-in of their business partners as well. Here's the story of how they got there.
Valued-added analysis. This is the piéce de résistence! Mike will describe, through vivid examples, how he uses the "5 Whys" root cause technique to target the precise analytic method that will help solve pressing business issues.
Speaker: Mike Guglielmo, VP of HR for the Mid-Atlantic Southeast Division at Genesis HealthCare and adjunct instructor in the HR Department at the Fox School of Business and Management of Temple University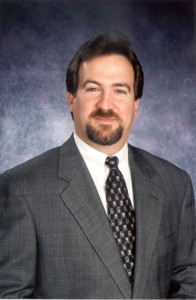 About Mike Guglielmo: A business professional with 30+ years of experience gained at Fortune 500 and mid-sized companies, Mike Guglielmo has held numerous positions in a myriad of disciplines throughout his career. He has held officer, mid-management, and staff positions in Accounting, Finance, Materials Management, Operations, Information Technology, and Human Resources throughout his career, and draws from this eclectic mix of experience and knowledge in dealing with the daily challenges of corporate America. He is a Certified Six Sigma Green Belt and holds a MBTI® Certification as well. In 2011, Mike was named HR Person of the Year for the Philadelphia area.
Mike is currently Vice President of Human Resources for the Mid-Atlantic/Southeast Division of Genesis HealthCare, a $6 billion publicly traded enterprise with nearly 100,000 employees. Genesis provides skilled nursing, assisted living, and rehabilitation therapy services at over 1,800 sites in 47 states. Mike also has oversight responsibilities for CareerStaff Unlimited, Inc. (a wholly owned subsidiary of Genesis Healthcare), and one of the nation's leading providers of temporary staffing services to the healthcare industry. CareerStaff Unlimited has over 3,000 active staff members servicing over 2,500 clients in 25 states.
Mike has also been an adjunct instructor in the Human Resource Department at the Fox School of Business and Management of Temple University since 1989, He has developed two undergraduate courses – "Organizational Staffing and Career Development" and "HR Metrics" – and received a Teacher of the Year Award for Instructional Innovation in 1999 and Adjunct Teacher of the Year Award in 2010. He has instructed at Temple's Singapore and Tokyo campuses; and since 2003, has taught a graduate level course in HR at Institut de Gestion Sociale (IGS) in Paris.
Mike received his BS in Marketing/Management from Saint Joseph's University, and his MBA in Human Resources from Temple University. He is a member of SHRM (Society of Human Resource Management) and PSPS (Philadelphia Society for Planning and Strategy). Mike also serves as Co-Lead of the Human Capital Analytics Forum (a part of PSPS), and served as Chairman of Temple University's HR / Business Roundtable from 2007-2014. He has also served as a member of Profiles International's Client Advisory Council; and served on the Board of Advisors for the YMCA in Kennett Square, PA, as Board Member, Treasurer, Chairman, and Past Chairman from 2008-2014.