Approved for 2.25 SHRM Professional Development Credits! Philly SHRM is recognized by SHRM to offer Professional Development Credits (PDCs) for SHRM-CP or SHRM-SCP. For more information about certification or recertification, visit www.shrmcertification.org.
Approved for 2.25 HR (General) credit hours toward PHR, SPHR and GPHR recertification through the HR Certification Institute. Please be sure to note the program ID number on your recertification application form. For more information about certification or recertification, visit the HR Certification Institute website at www.hrci.org.
Philly SHRM Professional Development Event
Part One: How to identify, build, and sustain successful partnerships to close the talent gap
In Philadelphia there is a tale of two cities: One Philadelphia tale boasts booming industry, top-notch education and research, and diverse neighborhoods. This Philadelphia extends her hand and creates access to opportunity for middle-to-upper class professionals who find jobs that create family stability. The other tale paints a different, disturbing picture – one of poverty and despair; where adults have limited access to education and workforce opportunities.
How can this problem be remedied? Is it HR? Business? Academia? All of the above?
Philly SHRM Examines Workforce Readiness: How to Identify, Build, and Sustain Successful Partnerships to Help Close the Talent Gap is one in a series of programs where HR professionals, business and industry leaders, academia and professionals impacted by workforce related issues convene to offer insights, best practices and solutions.
Key Program Takeaways:
Engage in dialogue with Business and HR professionals about best practices on how they attract and retain talent
Identify challenges and possible solutions regarding workforce gaps in IT, Manufacturing and Business
Learn how middle skill jobs and apprenticeships can offer new opportunities to build the talent pipeline
About our Moderator and Panelists: 
Moderator:
Jameel Rush, PHR, SHRM-SCP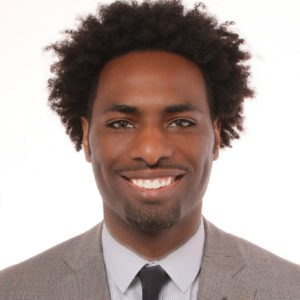 Click here for full bio
Panelists: 
Helosie Jettison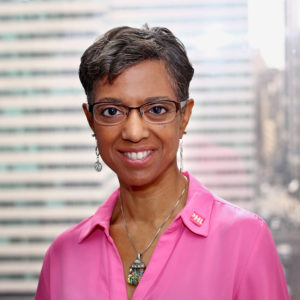 Heloise Jettison, , JD, MA; A native Philadelphian, with over 25 years of experience in the field of health and social services, K-12 education management, administration, law and policies in alternative education options for students, transitioned into the field of workforce development in 2013 at Philadelphia Works, Inc., as the Manager of EARN Programs and the PA CareerLink Integrated Centers system. In May 2016, she joined the City of Philadelphia Department of Commerce as the Senior Director of the newly formed Talent Development unit. With this work falling under the division of Business Attraction and Retention, she and her team work city-wide with public and private partners, academic institutions, employers and workforce training agencies to develop and strengthen the labor force and opportunities of pathways to employment for all Philadelphians. Her purpose and intent is to strategically work with the city partners, investors and stakeholders to design a strategy to provide systemic tangible opportunities to employment and retention of living wage jobs for those with educational, social and economic barriers. With this intention, and by assisting in the development and the design of a city wide plan to agressively raise level of our system and workforce talent, Philadelphia will continue to be competitive and attract and retain businesses that will innovate, thrive and grow.
Patrick Clancy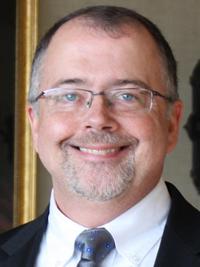 Patrick Clancy possesses more than 20 years senior level experience developing and managing Career and Workforce Development programs. He most recently served as Special Advisor on Employment and Training Programs for the Pennsylvania Department of Human Services, where he oversaw the implementation of an $80 million Welfare to Work program across the Commonwealth and helped to draft the Workforce Innovation and Opportunity Act (WIOA) state plan for the US Department of Labor. He also advised the Secretary of Human Services on all employment and training issues regarding TANF recipients.
Clancy's experience is rooted at Philadelphia Works, having spent nearly 15 years in various roles-including seven years as Vice President of Training Programs-with the former Philadelphia Workforce Development Corporation (PWDC). The PWDC merged with the Philadelphia Workforce Investment Board (WIB) in 2012 to form Philadelphia Works. After his time with PWDC, Clancy led strategic planning and development of 16 Industry-Sector Partnerships across Southeastern Pennsylvania, connecting employers, unions and community colleges in order to create cost-effective training programs.
Clancy received his Bachelor of Science in Human Resources and Management from LaSalle University. He also received a Certificate in Project Management from Pennsylvania State University. He serves as a board member of the Wanamaker Institute of Industries, and is a member of the Pennsylvania Workforce Development Organization, National Association of Workforce Development Professionals and the Society for Human Resource Management.
Cheryl Feldman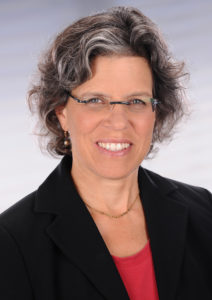 Cheryl Feldman has been employed for 39 years by the District 1199C Training & Upgrading Fund, a labor-management educational trust fund and workforce intermediary with over 50 contributing employer partners. She currently directs the activities of the Training Fund, which provides educational opportunities for the members of District 1199C, National Union of Hospital and Healthcare Employees, AFSCME, and community residents, with an emphasis on workforce and career ladder programs. Ms. Feldman has helped develop the Fund's Learning Center into a comprehensive educational career center providing a wide range of literacy and skills training programs serving 5,000 adults and youth annually who reside in southeastern Pennsylvania and southern New Jersey. Ms. Feldman has provided leadership in bringing federal, state, and foundation grant funds to the Philadelphia region to provide career pathway training and employment in nursing, allied health, health information, behavioral health, community health, and early childhood education for low wage incumbent workers, the long term unemployed, immigrants, and out of school youth. The Training Fund's career pathway model and integrated education approach has received national recognition. Other leadership positions: Philadelphia Workforce Development Board; U.S. Department of Labor Advisory Council on Apprenticeship; National Skills Coalition, National Advisory Panel on Work Based Learning for Youth and Adults; Philadelphia Academies Board; and, Generation Work leadership team. She attended Oberlin College for her Bachelor's Degree and received a Master's Degree in Social Work from the University of Pennsylvania.
Michael Robinson, M.S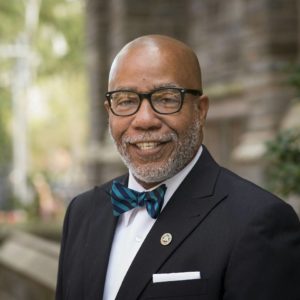 Michael Robinson, M.S. is an award winning executive and in-demand speaker, he has a stellar track history of success working in management roles in Corporate, Non-profit, Higher Education and Government employment sectors. He is the Director – Community Outreach and Hiring at Temple University-Office of Human Resources.
Robinson has proven expertise and success managing executive level duties and special projects involving: TALENT ACQUISITION, PROFESSIONAL DEVELOPMENT TRAINING, CAREER COACHING, MEDIA RELATIONS, and GOVERNMENT/COMMUNITY AFFAIRS.
His leadership roles include: Director, Community Outreach and Hiring/Office of Human Resources, Temple University; Award recipient, "2nd Annual Industry Icon Awards" – Philadelphia Inquirer Newspaper, 2017; Award Winning Nominee, Delaware Valley's Human Resources Person of the Year Award, 2016; Internship Provider of the Year Award, Human Resources Management/Fox Business School, Temple University 2015; Member, Society of Human Resources Management; National Customer Service Certification, NRFFoundation, 2014-2017; Organizer of the largest annual citywide job fair in Philadelphia ("Annual Neighborhood Job Fair"), 2011-2017; Co-Organizer of the largest annual citywide and state job fair for Law Enforcement, 2016-2017; appointed City Commissioner, Mayor's Commission for African American Males, Philadelphia, PA, 2016-Present; Master of Science, Counseling, Cairn University; Bachelor of Science, Communications, Clarion University of Pennsylvania. As an ordained Senior Pastor, Robinson especially enjoys preaching Biblical sermons and teaching topical Bible classes that deal with relevant "work/life" issues.