Approved for 2.25 SHRM Professional Development Credits! Philly SHRM is recognized by SHRM to offer Professional Development Credits (PDCs) for SHRM-CP or SHRM-SCP. For more information about certification or recertification, visit www.shrmcertification.org.
Approved for 2.25 Business credit hours toward PHR, SPHR and GPHR recertification through the HR Certification Institute. Please be sure to note the program ID number on your recertification application form. For more information about certification or recertification, visit the HR Certification Institute website at www.hrci.org.
Philly SHRM Professional Development Event
You might be asking yourself from the title of this Panel Discussion, is this even possible? Would this be a dream come true for you? How much sleep do you lose knowing you will need to announce or implement a change, and are dreading the reaction? How much are failed change initiatives costing your business?
The honest answer is we will never eliminate resistance to change completely because it is how we were designed as humans to survive since the beginning of our existence. Change in ancient times was usually dangerous and that is why we instinctively learned to fight or flee.
So the key to reducing resistance to change to drive business outcomes is making that change and the corporate environment as "safe" as possible. During this Panel Discussion, you will hear from CEO's on how they are creating physically, emotionally, and psychologically safe workplace environments, and what approaches for implementing change have been successful in their organizations in order to reduce resistance and drive business outcomes.
What you will learn:
What are the key leadership skills that need to exist in order to create a "safe" workplace environment and why this is important, especially when implementing change.
What are the key things to consider, and planning that needs to be in place, before implementing the change.
What has been the most successful process for communicating and implementing the change.
Pitfalls and land mines to avoid when implementing change.
How to get started and/or do things differently as you seek to reduce resistance to change and drive business outcomes.
About our Moderator and Panelists:
Dana Riker Jackson, CEO, Riker Opportunity Institute (moderator)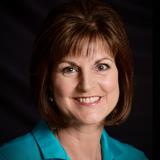 Click here for full bio
Panelists:
Dr. John H. Wilson, Director of Sales & Client Relations, Vertex, Inc.
Dr. John H. Wilson is a business leader and scholar with more than 21 yrs. experience in the technology and services industries. He holds a B.S. in Marketing from Messiah College, an M.B.A. from Pennsylvania State University, and a Ph.D. in Organizational Leadership from Regent University. Currently the Director of Sales & Client relations at Vertex, Inc with a focus on market expansion, strategic planning, and operational alignment. As the steward of the Vertex Corporate Social Responsibility program, he also serves as part of the research steering committee for the Satell Institute in partnership with the Mainline Chamber of Commerce. He is the founder of Strategic Collisions International, an organization that helps entrepreneurs to thrive through spontaneous engagement with other entrepreneurs. In addition to giving presentations and motivational talks, Dr. Wilson has published journal articles and academic research on numerous topics including intrapreneurship, organizational leadership, employee empowerment, and self-leadership. Follow on Twitter: @jhwilsonphd, LinkedIn: www.linkedin.com/in/johnhwilsonphd/, and www.johnhwilsonphd.com
Joseph Carberry, Executive Team Leader, Medical Solutions Supplier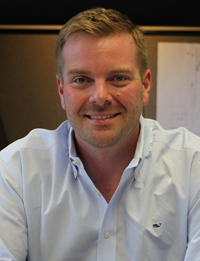 With only a laptop, a cell phone and a folding table, Joseph's journey with Medical Solutions Supplier began in 2004. "What began in the basement of my friend Steve Kantor's town home with just three employees now employs approximately 70 people and encompasses a space about five times the size of the original location."
A key to the success of Medical Solutions Supplier has been Joseph's belief in creating an environment that empowers employees individually. "If you establish that kind of corporate culture, you'll get a whole new level of creativity, passion and ideas. In today's world, you can't afford to stifle the creativity of the people in your organization for the sake of managing them to get a task done on a daily basis." On the strength of this corporate culture, Medical Solutions Supplier will be positioned for success no matter what the future may bring.
Those who have enjoyed working on Joseph's team often cite his positive outlook, his inspiring leadership style and his willingness to consider "out-of-the-box" solutions to challenges. Not a fan of micromanagement, he believes in empowering his teammates to fulfill their professional and personal potential. He was recognized in 2012 as the Main Line Chamber of Commerce's "Emerging Leader of the Year," which received widespread press coverage, including articles in the Philadelphia Inquirer, Main Line Times and West Chester Daily Local News. He has also led Medical Solutions Supplier to five consecutive "Top Workplaces" distinctions by Philly.com and in 2016, the Company was also named to the Philadelphia Business Journal's "Best Places to Work."
Kevin Nolan, Founder, Nolan Painting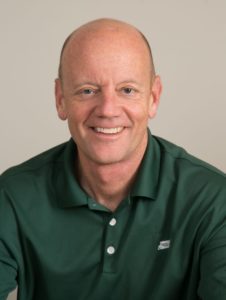 Nolan Painting is a residential painting company that was founded in 1979 by Kevin Nolan while he attended Villanova University. Nolan Painting is now the largest residential painting business in America as well as one of the 100 fastest growing privately held companies in the Philadelphia region.
Nolan Painting does not use subcontractors and only hires employees, many with over 10 and 20 plus years with the company; currently there are 100 plus employees. Nolan Painting is a "Best Places to Work."
Kevin Nolan is also a partner with his brother Brian, in Nolan Consulting Group, which was formed in 2004 and helps painting contractors run their businesses. There are 100 plus contractors across country that are members, and use Nolan Painting as their model.
Kevin is a contributing writer to trade magazines and does numerous speaking engagements within the industry.
In 2015 Nolan Painting committed to giving 1 Million Dollars to local community organizations as part of the Nolan In The Neighborhood initiative. Kevin lives in Glen Mills, Pa; is a father of four college educated children, all working in the business, and has been married for 36 years. Kevin is a marathon runner, having run over 60 marathons in all 50 states, and he is currently training for an Ironman in 2018
Kim Landry, President, Hollister Creative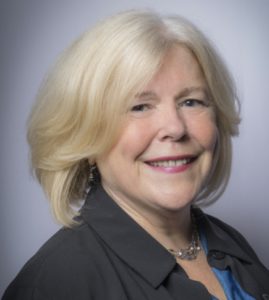 Kim Landry is President of Hollister Creative, a social impact marketing communications agency she founded in 1990, and Managing Director of the MarCom Alliance, a partnership of owner-led specialty firms acting as one to provide comprehensive marketing communications services. Kim serves The Main Line Chamber of Commerce as Vice Chair of its Board of Directors. She was selected by the Economy League to participate in the 2017 Greater Philadelphia Leadership Exchange (GPLEX). Kim is an alum of the Goldman Sachs 10,000 Small Businesses Program and a member of The Forum of Executive Women. She was honored as a 2013 Woman of Distinction by the Philadelphia Business Journal. Kim has been inducted into the Decades of Excellence Hall of Fame by the National Women Business Owners Corporation, a certifying agency for WBE (Woman Business Enterprise) designation. She serves on advisory boards for the Society of Professional Women (SPW) and the Women United initiative of the United Way of Greater Philadelphia and Southern New Jersey. Previously she was a board member of the Greater Philadelphia Chapter, National Association of Women Business Owners (NAWBO). Kim earned Supplier Network certification through the Greater Philadelphia Chamber of Commerce. She is a former Board Chair, New Gulph Children's Center, and President, Brynford Civic Association. Kim began her career in the newspaper industry as a reporter, editor and newsroom manager. She earned a B.A. in American Literature from Middlebury College.