Approved for 2.25 SHRM Professional Development Credits! Philly SHRM is recognized by SHRM to offer Professional Development Credits (PDCs) for SHRM-CP or SHRM-SCP. For more information about certification or recertification, please visit www.shrmcertification.org.

This program has been approved for 2.25 General (HR) credit hours toward PHR, SPHR and GPHR recertification through the HR Certification Institute. Please be sure to note the program ID number on your recertification application form. For more information about certification or recertification, please visit the HR Certification Institute website at www.hrci.org.
Defining your Leadership Brand: The 4 R's of Leadership for HR Professionals
A recent survey highlighted that 98% of HR Professionals agree that it's very important that people working in HR have well developed business awareness, however only 1 in 10 of the survey's respondents felt their HR department has the business acumen they require to deliver necessary changes. As HR Professionals are becoming increasingly critical to every aspect of their organization's success, it's become more vital than ever for HR Leaders to be proactive and strategically develop influence over the business units they affect.
In this program, we will focus on essential competencies that help to significantly enhance how HR Professionals function and grow as leaders and develop confidence to immediately impact the organizations for which they work. The program will touch on competencies that fall into four categories;
Relationships: Networking, Delegation Skills, Presenting & Influencing, Coaching
Reputation: Authenticity, Courageous Leadership, Leveraging Personal Skills, Executive Presence & Personal Branding
Results: Critical Thinking/Problem Solving, Moving from Tactical to Strategy, Using Data in Decision Making & Accountability & Execution
Resilience: Becoming A Change Agent, Emotional Intelligence, & Leadership Stamina
Panelists:
Grace Killelea, Motivational Speaker, Leadership Coach, HR Consultant
Karen E. Feeney, SHRM-SCP, FMP, Sr. HR Operations Manager, Children's Hospital of Philadelphia
Nancy Adams, PHR, SHRM-CP, Vice President, Human Resources, Nutrisystem
Charity Hughes, SPHR, SHRM-SCP, Vice President, Human Resources, SCA
Key Takeaways:
To learn the difference between being tactical through execution and having a broader knowledge and perspective of the company's vision by being strategic
To build the foundation of delegation, influence and problem solving skills that are critical for career advancement
To identify personal strengths and learn how to leverage them in your organization.
To create awareness and understanding of executive presence through command skills, connections, work experience and personal storytelling
To learn strategies for networking and using your power and influence more effectively within your organization
To understand the skills of proactive execution, understanding not simply how to adopt new ideas, but also how to mobilize people around ideas and create strong and active collaboration
To develop effective give-and-take relationships with others, understand the agendas and perspectives of business partners and recognize and balance the interests and needs of one's own group with those of the broader organization
To explore ways to handle day-to-day work challenges confidently and adjust to multiple priorities and rapid change
To learn ways to build resilience and coping strategies in the face of constraints, ambiguity, frustrations and adversity
About our Panelists:
Grace Killelea, Motivational Speaker, Leadership Coach, HR Consultant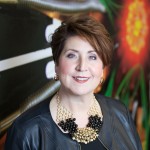 An accomplished human resource and talent executive, Grace's work rests on what she has identified as the four cornerstones of leadership: relationships, reputation, results, and resilience. Using these pillars, CEOs, executives, and professionals elevate their leadership and transcend their perceived limitations to achieve sustained business and personal success. Whether she's captivating audiences or coaching one-on-one, Grace's leadership inspires change.
A veteran of the telecommunications industry, Grace served as SVP of Talent and the first ever VP of Talent Management and Leadership Diversity at Comcast Cable Corporation, a Fortune 50 company headquartered in Philadelphia. Among her many innovative programs, Grace implemented a management process to identify top internal leaders and developed succession planning and leadership pathways. Over 3,000 Comcast directors now participate in this process annually.
Grace began her career in retail, as one of Price Club's first 300 employees. At only 26 years old, Grace successfully negotiated with the Teamsters Union and also led the East Coast division of Human Resources, growing from 20 employees to nearly 4,000 under her tenure. Grace later served as VP of Human Resources for Comcast Spotlight, a two billion dollar division of Comcast, founded and was president of Sterling Resource Group, and later was SVP of Human Resources at Lifetime Television. After 35 years in talent management, human resources, retail, and programming, Grace retired to launch Half The Sky Leadership for Women and continue her practice as a keynote speaker and consultant.
A strong advocate for personal and professional development opportunities, especially for women and minorities, Grace's influence extends to her volunteer work as well. For over a dozen years, she was the national facilitator of the Betsy Magness Leadership Program, a selective nine-month, intensive leadership curriculum for senior level women in the telecommunications industry. The only woman in the industry to have held this position, to date Grace has worked with and mentored over 600 executive woman leaders.
In 2013, Grace was selected to serve on the Board of the Girl Scouts of Eastern Pennsylvania. GSEP serves 41,000 girls in partnership with 15,000 volunteers in the nine county Philadelphia area. Today, 80 percent of women in leadership and executive roles in the U.S. were Girl Scouts. Girl Scout alumnae comprise 70 percent of women in the U.S. Congress.
A sampling of Grace's many honors and awards include: "Wonder Woman" by Multichannel News; "Women on the Move" by CableFax's; "Women in Power" by DiversityPlus magazine; "Mentor of the Year" by WICT Northern California Chapter; and "Lucille Larkin Lifetime Achievement Award" by WICT Philadelphia Chapter. She was awarded the SmartCEO Brava Award for being a Top Philadelphia Female CEO in 2015.
She is a certified Birkman Consultant and also trained at the prestigious Center for Creative Leadership in Greensboro, NC, considered to be one of the best leadership programs in the United States. Grace earned her Master's Degree in Human Resources from American University's Kogod School of Business and Public Affairs.  A sought-after keynote speaker and executive coach, Grace recently authored her second book, entitled "The Confidence Effect" published by AMACOM. Grace resides in Philadelphia, Pennsylvania.
Karen E. Feeney, SHRM-SCP, FMP, Sr. HR Operations Manager, Children's Hospital of Philadelphia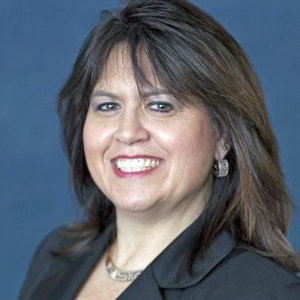 Karen E. Feeney, SHRM-SCP, FMP is the Sr. Human Resources (HR) Operations Manager at The Children's Hospital of Philadelphia (CHOP), where her focus in the past five years has been on strategic planning and delivery of compliance and operational services as well as process improvements that optimize performance.  Professional accomplishments prior CHOP include running her own independent consulting business, leading career succession programming innovation for the financial services industry that resulted in Training Top 125 recognition, as well as serving four years as the Co-Chair on the Board of Directors for Art-Reach,  the highly acclaimed non-profit arts access organization based in Philadelphia.  Karen completed many moons ago her BA in Communications at Temple University and is anticipated before end of 2016 to have earned her MS in Human Resource Development from Villanova University.  Karen currently resides in Oaklyn, NJ when not enjoying travel or networking opportunities.
Nancy Adams, PHR, SHRM-CP, Vice President, Human Resources, Nutrisystem


Nancy joined Nutrisystem in early 2005 as a human resource professional focusing on employee relations, recruiting and employee benefits. As a member of the Company's Executive Committee, she supports the strategic human resources issues of the business, as well as the tactical day-to-day requirements of the workplace. A proven leader in the creation, development, management and redesign of the human resources function, Nancy is a driving champion of organization performance, a culture architect, and a master of attracting and retaining top talent.
During her tenure, Nancy has served as a key business partner seeing the Company through rapid success, sustaining trying economic markets, supporting a subsequent turnaround, and positioning the team for successful growth. Nancy thrives in dynamic, fast-paced work environments and is a passionate problem solver who builds trust and partnership with individuals at all levels of the organization to drive a highly engaged and performance-based culture. She continues to create positive change across multiple industries including direct marketing, consumer products, transportation, professional services and non-profit.
Prior to joining Nutrisystem, Nancy worked in the transportation industry with Smith & Solomon; with Livengrin Foundation, a non-profit treatment center for individuals recovering from drug and alcohol addiction; and CDI Corporation, an engineering and technology services firm providing professional staffing services and executive search solutions through its franchised Management Recruiters International, Inc. (MRI) division. Her early career focused on the founding of MotherNature.com, an ecommerce start-up that sold natural products, supplements and vitamins.
Nancy earned a Masters Degree in Organizational Management from the University of Phoenix and also holds a Bachelor of Arts in Mass Communications from King's College. She is a winner of the Human Resource Person of the Year Award in the Delaware Valley for 2007, an active member of the Society for Human Resource Management, and holds a certification as Professional in Human Resources (PHR) and Society for Human Resource Management Certified Professional (SHRM-CP). In 2009, Nancy's team was nominated for Department of the Year and in 2011 and 2012 respectively, Nutrisystem has been nominated for an Excellence in Wellness Award. She is an active member of Philly SHRM and an active judge for HR Department and HR Person of the Year.
Charity Hughes, SPHR, SHRM-SCP, Vice President, Human Resources, SCA

Charity Hughes, SPHR, SHRM-SCP is the vice president of human resources for the North American business for SCA Americas. She guides the strategic direction and execution of HR services and provides leadership support to the Americas organization senior business leaders. Her professional experience spans the gamut of talent management, executive coaching, change management, and organizational development. In this role, Charity has facilitated improved alignment between the various sales and marketing teams and has increased leadership awareness and focus on people strategies from succession planning to performance management.
One of her most critical skills is in the area of organizational design and redesign to ensure that internal structure is aligned with a business's strategic goals and operational plans.
Prior to joining SCA, Charity worked for some of Philadelphia's most renowned employers including Independence Blue Cross and the University of Pennsylvania Health System. In one of her previous roles, Charity implemented a career transition and workforce readiness training program to support company restructuring and employee redeployment, saving the company over $100,000 in displacement costs for services that were formerly outsourced.
Ms. Hughes holds a fundamental belief that a life well spent is a life of service. As such, she has taught human capital development and transformational leadership to students enrolled in the University of Phoenix Online MBA program, and has served her profession as a member of the Society for Human Resource Management's (SHRM) Organizational Development Special Expertise Panel. She has been published in SHRM's OD Newsletter, featured on HR Today Talk Radio, has been cited in HR Magazine, she was nominated for the 2012 Delaware Valley Human Resource Person of the Year award, and is the current president for The Philadelphia Chapter of the Society for Human Resource Management. She holds an M.S. in training and organizational development from Saint Joseph's University in Philadelphia and a Bachelor of Arts degree in Speech Communications from the Pennsylvania State University. She is currently pursuing a PhD in Organization and Management with a specialization in Human Resources from Capella University. The focus of her research is emotional intelligence and leadership in the human resource profession.
Philly SHRM Cancellation Policy: No refunds will be given once registration is completed. If you choose to be invoiced for an event and do not attend, you will still be required to pay the full registration fee.