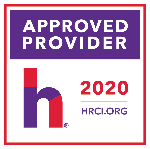 Approved for 1 HR (General) Credit hour toward PHR, SPHR and GPHR recertification through the HR Certification Institute. Please be sure to note the program ID number on your re-certification application form. For more information about certification or re-certification, visit the HR Certification Institute website at www.hrci.com.  The use of this official seal confirms that this Activity has met HR Certification Institute's® (HRCI®) criteria for recertification credit pre-approval.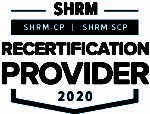 Approved for 1 SHRM Professional Development Credit. Philly SHRM is recognized by SHRM to offer Professional Development Credits (PDCs) for SHRM-CP or SHRM-SCP. For more information about certification or re-certification, visit www.shrmcertification.org.
Partnered Thought Leadership Event with Ascentis & Philly SHRM
Whether you believe that we are at the "end of the beginning", the "beginning of the end", or some place else in the evolving pandemic's impact on the workplace, as employers, our current challenge is maintaining as safe a workplace as possible. This involves three major sets of tasks.  Phase I is redesign of the workspace, including expanding personal space, establishing new safety and hygiene rules, training the workforce in the principles of infection control, and in some cases even making required engineering upgrades to the office space.  Phase II is redesign of the workforce, and involves assessing risks to our employee population and arriving at ADA-based reasonable accommodations vis-a-vis work-from-home status, scheduling and shift management, i.e., "who works where?".  Phase III involves the daily steps employers will take to continuously screen workers coming in to a communal workspace, in the most effective, and least invasive way possible.
With the maxim "failing to prepare is preparing to fail" at top of mind, we know that even as we continue to dedicate tactical effort to address today's business exigencies, we must simultaneously devote strategic thought to the future changes needed to ensure an optimized recovery plan. Learn how your organizations can address the new best practices for decision-making, implementation and utilization of HCM technology for ongoing COVID safety compliance.
See how Ascentis has adapted with the times with our new CarePoint temperature checking technology: https://www.youtube.com/watch?v=pnNb7bmPLGY 
About the Speaker
Bob Greene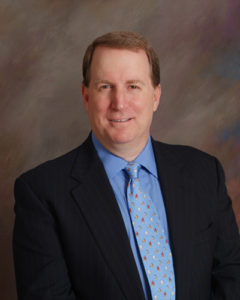 Bob Greene currently serves as Senior HR Industry Analyst at Ascentis. Bob's 40 years in the human capital management industry have been spent in practitioner, consultant and vendor/partner roles. As practitioner, he managed payroll for a 5,000-person bank in New Jersey. As consultant, he spent 8 years advising customers in HRMS, and payroll and benefits system design as well as acquisition strategies. Bob also built a strategic HCM advisory practice for Xcelicor (later acquired by Deloitte Consulting.)
As vendor/partner, he has had prominent roles in sales support, marketing and product management at several companies and currently Ascentis. Bob has been a Contributing Editor for IHRIM's Workforce Solutions Review journal, for the past eight years, and for 2020 will be Co-Managing Editor. His experience also includes two years as Adjunct Lecturer in HRIS at Benedictine University in Lisle, Illinois. In addition to his 40 years of experience, Bob also holds a BA in English from Rutgers University.