Pending Approval for 3.00 HRCI Credit hours toward PHR, SPHR and GPHR recertification through the HR Certification Institute. Please be sure to note the program ID number on your recertification application form. For more information about certification or re-certification, visit the HR Certification Institute website at www.hrci.com.  The use of this official seal confirms that this Activity has met HR Certification Institute's® (HRCI®) criteria for recertification credit pre-approval.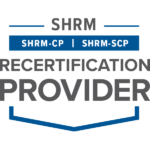 Pending approval for 3.00 SHRM Professional Development Credits. Philly SHRM is recognized by SHRM to offer Professional Development Credits (PDCs) for SHRM-CP or SHRM-SCP. For more information about certification or re-certification, visit wwwshrmcertification.org.
Signature Workshop Event
Session Overview: 
This interactive, thought-provoking, conversation-style presentation connects three important components of human resources in today's complex work environment: employee engagement, organizational transformation, and employee experience.    
Organizations that conduct employee engagement studies, or Best Places to Work surveys, often find themselves stuck between interpreting the data and the desire to act. More questions than answers are generated, including:   
Our decentralization and remote workforce have led to lackluster engagement among those who report to us. How do we increase and improve engagement?
If people are not in person, how do we mimic the experience, so they build those relationships that tie back to the organization? We need to hear from the colleagues who may feel that we don't hear them.
What can we DO? To create a positive, productive, hybrid culture, it's necessary to go beyond survey responses and discover what drives, motivates, and satisfies employees so that everyone contributes toward organizational goals with a sense of PRIDE.    
Through the presentation and panel, we demonstrate how you can recharge employee engagement with measurable results. You'll discover the questions we asked to reveal surprising feedback about the areas where people and processes intersect, leading to a data-informed action plan that resulted in employees flourishing. We'll share surprising insights from our research about what drives employees to take action (it isn't what you think!). We will also answer YOUR in-the-moment questions about boosting engagement in the new work environment! 
Meet the Speaker: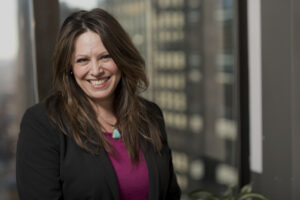 Erica Wexler
Erica R. Wexler, MSOD is a pragmatically optimistic change facilitator and creator of the Transformational Guidance® organizational consulting model for growth and engagement. She specializes in optimizing potential in today's diverse, fast-paced, hybrid workplace by removing the barriers impeding performance, motivation, and engagement.
Erica earned her Master's in Organizational Dynamics from the University of Pennsylvania and holds certifications / executive coaching licenses in Applied Neuroscience, Organizational Leadership, Change Management, and Complex Project Management. Drawing upon 25+ years of real-world experience leading transformations with measurable impact, she leverages her passion for puzzles to help leaders understand deeply rooted issues from multiple perspectives. This positions her to strategically guide individuals, teams, and organizations through difficult, transformational, sustainable change. Erica is a published author, a passionate keynote speaker, and an avid dancer who believes that, given the right support, everyone has the potential to grow, shift, and thrive.
The Panelists: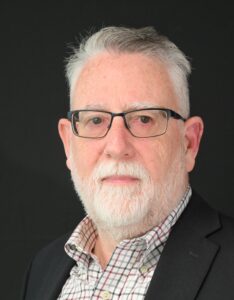 David Wragg
David Wragg is driven by a curiosity-led passion for data-informed solutions and contributes 30+ years of Executive Human Resources experience to the Transformational Guidance® Consulting Team. He specializes in analyzing the areas where improvements to eliminate inefficiencies will have the biggest impact on engagement and performance, thereby optimizing the potential of organizational talent throughout the Employee Lifecycle.
As an avid lifelong learner, David earned a Business Studies / Human Resources degree from the University of Hertfordshire (UK) and holds multiple certifications in Career & Executive Coaching through accredited organizations within the U.S and United Kingdom. His international lens leads to thought-provoking insights and innovative ways of approaching sticky workplace situations.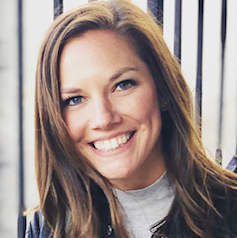 Emily Esterman
Emily Esterman is an HR professional with more than 10 years of experience across all areas of Human Resources, including engagement and recognition, compensation and benefits, diversity, equity and inclusion, organizational development, employee relations and performance management.  She holds a bachelor's degree in Communication from Rutgers, the State University of New Jersey. Emily is currently the Human Resources Manager at Marsh McLennan Agency, a healthcare consulting firm located in Conshohocken, PA.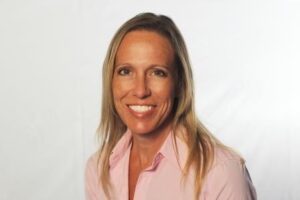 Laura Crossin
Laura (Boylan) Crossin has over 20 years of experience in Human Resources with the majority of her career dedicated to the insurance industry. She's spent the past 15 years at Philadelphia Insurance Companies (PHLY) and oversees their Human Resources Department. As the Senior Vice President of HR, Laura leads and directs the delivery of HR strategies to approximately 2,000 employees in the areas of Performance Management, Talent Engagement/Corporate Social Responsibility, Talent Acquisition, and Talent Development. Laura has been a primary contributor towards making PHLY a "Best Place to Work" and has been instrumental in the on-going development of PHLY's talent through the creation of their Leadership Program, the PHLY Women's Leadership Series, Mentoring programs and other various offerings. Laura has been a strong advocate of programs designed to bring new talent into the insurance industry through meaningful internship and trainee programs and has demonstrated a strong commitment to furthering a diverse and inclusive workplace by championing PHLY's Diversity, Equity, and Inclusion (DE&I) strategies.
Laura graduated from Temple University with dual undergraduate degrees in Human Resources Administration and Risk Management Insurance. She is a certified Professional in Human Resources, holds a certificate in human resources management from Villanova University, and most recently completed a women's executive leadership certification from Wharton's Executive Education program.
In her spare time, Laura enjoys spending time with her family along with hiking, camping and going to the beach. Laura is an avid runner and aspiring surfer.
Certifications & training include Professional in Human Resources (HRCI) and SHRM-Certified Professional.