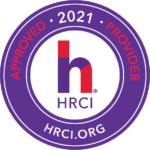 Pending Approval for 1.00 credit toward PHR, SPHR and GPHR recertification through the HR Certification Institute.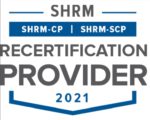 Pending Approval for 1.00 credit toward SHRM Professional Development Credits.
Workforce Readiness Webinar
This 60-minute session will provide a current and timely update from a panel of top leaders within our City's transportation system, as well as our health and educational offices.
Topics will include how they are working to keep people safe while travelling to work and school on our public transportation system, up to date information on vaccinations, as well as how our educational system is navigating a return of both teachers and students within a divide of both the vaccinated and unvaccinated.
Learning Objectives:
Understand what SEPTA, our public transportation system is doing to mitigate and address riders' concerns associated with increased ridership, as schools and businesses are opening back up during the arrival of new variants.
Learn what the City of Philadelphia Department of Public Health (PDPH), Division of COVID-19 Containment (COCO), is doing to help educate people and businesses, with up-to-date COVID vaccination. booster information and resources.
Hear from our Philadelphia School District about how our public school system is managing a population of both vaccinated and unvaccinated in the classrooms while addressing safety and maintaining a respectful atmosphere.
Meet our Speakers: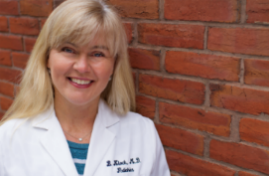 Barbara Klock, MD, is a pediatrician and proud native of Philadelphia who cared for children in for over fifteen years at The Children's Hospital of Philadelphia CHOPCARE Network's Roxborough practice.
As the Medical Officer for the School District of Philadelphia, Dr. Klock advises and collaborates with school nurses, school administrators, and regional health care professionals on policies, procedures and protocols pertaining to the health and safety of students. She also develops and provides professional development for the school nurses, and develops materials on health and safety topics for members of the school community.

With over 30 years in the mass transit industry, Jim Fox is the current AGM of System Safety at the Southeastern Pennsylvania Transportation Authority (SEPTA).  Jim grew up in the City of Philadelphia and is a graduate of Temple University with a BS degree in Civil/Construction Engineering.  Jim's career at SEPTA started as a Project Engineer overseeing a variety of SEPTA's major capital construction projects.     Jim then moved to the Safety department where he served 3 years as a Safety Officer and then was promoted to the Director of the department for 11 more years.   After 14 years in the Safety department, Jim was promoted to Chief of Septa's multimodal Control Center.   Jim was Chief of the Control Center for 5 years when the General Manager made some organizational changes, and asked Jim to return to the Safety division and run the department under the revised title of Assistant General Manager, System Safety Division.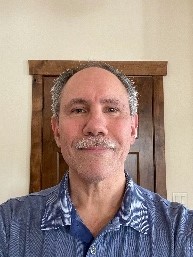 Gordon C. Manin, MD, MPH was born and raised in and around the Philadelphia metropolitan area.  He received his Medical Degree from the Jefferson Medical College and a Master of Public Health from Columbia University.  He was residency trained in family medicine at the UMDNJ-Robert Wood Johnson Medical School and residency trained in occupational medicine at the Hospital of the University of Pennsylvania.  He is currently board certified in Family Medicine by the American Board of Family Medicine and in Occupational Medicine by the American Board of Preventive medicine.  Dr. Manin was the Regional Medical Director for the largest occupational medicine network in the Philadelphia metropolitan area and the Medical Director at the Boeing Philadelphia (Ridley Park) location for over eighteen year before joining the Philadelphia Department of Public Health in September 2020.  He has spent the majority of his career assisting employers locally and nationally in establishing a safe and healthy workplace.  Since the COVID-19 Pandemic started, he has been focused on creating safe workplaces that are free from the risks related to COVID-19 in the Philadelphia Department of Public Health (PDPH), Division of COVID-19 Containment (COCO), as a Contact Tracing Clinician.