Approved for 1 SHRM Professional Development Credit! Philly SHRM is recognized by SHRM to offer Professional Development Credits (PDCs) for SHRM-CP or SHRM-SCP.
This program has been approved for 1 HR (General) credit hour toward PHR, SPHR and GPHR recertification through the HR Certification Institute. Please be sure to note the program ID number on your recertification application form. For more information about certification or recertification, please visit the HR Certification Institute website at www.hrci.org.
Philly SHRM's Welcome Back Event and Celebration
Philadelphia SHRM invites you to attend our Welcome Back event and Celebration at the Pyramid Club with guest speaker, Dr. David Bach!
Come celebrate a new year of Philly SHRM programming while networking with fellow HR and business professionals at the beautiful Pyramid Club! Enjoy sophisticated food and drinks while taking in the soaring views of the Philadelphia skyline.  Grow your business contacts by connecting with your Philadelphia Metro and Delaware Valley HR business colleagues.  Our presenter, Dr. David Bach, a Harvard-trained scientist, physician and serial entrepreneur, will focus on helping attendees unlock their full potential to achieve peak performance.  His background as a research scientist and internist has merged with his entrepreneurial successes to create unique insights into human physiology and the impact of such on both individual and organizational performance. Join us as we give you the opportunity to build your professional network and launch the new programming year with an enjoyable evening of meeting new professionals and re-connecting with others at our programming year kick-off and social networking event.
Key areas of presentations and discussion include:
Successful strategies to help your employees and leaders achieve peak performance at work
Building and optimizing your own performance in order to deliver on your business objectives
Technologies that will help you and your organizations enhance your effectiveness and work experiences
Connecting workforce achievement to scientific theory and rigor
Helping attendees create powerful change in their lives with tangible results
Key Takeaways include:
Learn strategies to fight emotional and physical fatigue
Understand how the mind-body connection has and continues to evolve so that you remain competitive in the economy and job market while sharpening your edge
Understand the necessity of maximizing human performance and how to translate the value of this endeavor to your organization and team
Hear real life examples about individuals who have successfully begun rewiring their brains to maximize intellectual capacity and physical strength
About the Speaker: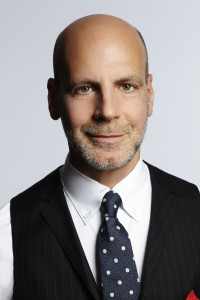 Dr. David Bach is the founder and chairman of The Platypus Institute; a research organization devoted to the study of peak performance technologies. Dr. Bach is a Harvard-trained scientist, physician and serial entrepreneur. Prior to founding The Platypus Institute, he started and built three $100 million healthcare service companies. He has also been a management consultant, a venture capitalist and a professional cellist.
After a decade-long quest to maximize his own mental and physical performance, during which he personally tried out over 75 different approaches to rewire his brain and body, Dr. Bach created The Platypus Institute with two goals in mind:
(1) To bring scientific rigor to the rapidly growing field of human performance optimization; and
(2) To identify the most effective and efficient technologies we can use today to radically enhance our effectiveness and life-experience.