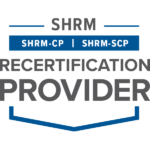 Approved for 1.00 SHRM Professional Development Credit. Philly SHRM is recognized by SHRM to offer Professional Development Credits (PDCs) for SHRM-CP or SHRM-SCP. For more information about certification or re-certification, visit www.shrmcertification.org.
Approved for 1.00 HR(General) Credit hour toward PHR, SPHR and GPHR recertification through the HR Certification Institute. For more information about certification or re-certification, visit the HR Certification Institute website at www.hrci.com.  The use of this official seal confirms that this Activity has met HR Certification Institute's® (HRCI®) criteria for recertification credit pre-approval.
Micro Learning Webcast
Workers report that the #1 source of stress is personal finances (MetLife: Financial Wellness Programs Foster a Thriving Workforce, 2019).  This carries over into the workplace and can cause distraction at work, increased absenteeism, increased turnover, and delayed retirement.  It can also exact a heavy toll on organizations and their employees.  80% of employers report that financial stress is lowering their employee's performance level and costing them nearly half a trillion dollars annually (Forbes, Crisis: Worker Financial Stress Cost Employers Billions of Dollars Annually, Colleen Reilly, Sep 9, 2020 – https://www.forbes.com/sites/colleenreilly/2020/09/09/why-financial-wellbeing-at-work-is-more-important-than-ever/).
It's time to start thinking differently. Financial Wellness is not a new idea, yet statistics indicate that financial stress among employees is growing. There is a connection between being financially confident and being financially well.  Financial confidence helps individuals take control of their financial situation which can allow them a better opportunity to fulfil the goals that matter most to them.  Employees need a flexible and straightforward approach that includes resources, guidance and insights to empower them and provide support for their path to financial wellness.
The "Developing an Employee Financial Wellness Strategy" seminar is designed to help business owners understand the benefits of introducing a comprehensive employee financial wellness strategy in their company.
Meet The Speaker: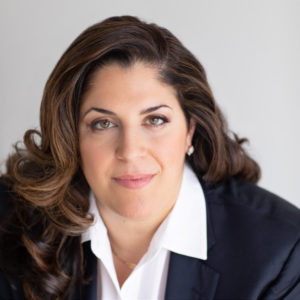 Alessandra H. Nicolas serves as the Director of Financial Wellness at Creative Financial Group. Alessandra is a senior management professional who has spent the last 22 years focused on accounting, financial services, financial wellness, insurance, and benefits. Her broad industry experience has led to a proven ability to develop deep relationships in order to work with the executive leadership teams, HR and benefits teams within organizations and/or the business owner to develop strategies that improve their business efficiencies, increase their bottom line and deliver value to their employees.
As the Head of Creative's Financial Wellness and Voluntary Benefits Department, Alessandra is responsible for designing and implementing the deliverable to businesses that understand the value of Financial Wellness for their employees. 80% of employers report financial stress is lowering their employees' performance. Building a stronger and more resilient culture and supporting worker well-being are two emerging goals that employers have as we reshape and rethink the workplace. A Financial Wellness approach can improve, amongst other things, both employee well-being and workplace productivity.