Approved for 1.00 SHRM Professional Development Credit! Philly  SHRM is recognized by SHRM to offer Professional Development Credits (PDCs) for SHRM-CP or SHRM-SCP. For more information about certification or recertification, visit www.shrmcertification.org.
Approved for 1.00 Business credit hour toward PHR, SPHR and GPHR recertification through the HR Certification Institute. Please be sure to note the program ID number on your recertification application form. For more information about certification or recertification, visit the HR Certification Institute website at www.hrci.org.
Philly SHRM Webinar
Have you spent thousands of dollars on Employee Engagement Surveys, only to get incremental improvements every year?  Are you on track with implementing your Strategic Plan according to the time lines you set when you created it?  Are you concerned about the future leadership of your organization?
No matter how you answer these questions on the current state of your company, it is important to contemplate on and attempt to understand the "why" to your answers so you can be empowered to get an improved result going forward.
This webinar and subsequent Panel Discussion on May 18th will give you 3 things you can do to: increase the level of engagement, keep you on track for meeting and exceeding your business objectives and clarify what you need for Leadership Development to support a High Performance Culture and give you the best ROI on your Talent Management investments.
What you will Learn:
The Power of Alignment…. what needs to be in alignment, who needs to be in alignment and how do you measure it
The 3 Key Components of creating a High Performance Culture that may not have your focus currently
What kind of leadership skills need developing to support a High Performance Culture
Register for our C-Suite Bundle, which includes our C-Suite in-person event on 5/18 for an added registration discount! All options are listed on the registration page.
About our Speaker: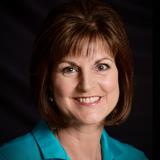 Dana Riker Jackson has been an entrepreneur and leader of businesses since 1994, when she bought, owned and operated a plastic fabrication business. In 1997, she started Riker Opportunity Institute, Inc., an organizational development business that has been working with CEO's and HR Professionals over the past 20 years to develop high performing Leaders, Teams and Cultures. Dana is passionate and skilled at bringing out the best in people and organizations.  She has helped companies across all industries, ranging in size from privately owned small businesses to Fortune 500 companies; including nonprofits and Educational Institutions.  The outcomes of her work have been to increase customer satisfaction scores, annual revenues, productivity and efficiency.  Many of the organizations Dana has worked with have experienced double-digit growth as a result of her organizational/leadership development and team building work. In 2013, Dana was the recipient of the international Athena Award given to women in recognition for their excellence in business, leadership and service to their communities.  In 2016 she was among the top finalists for the Delaware Valley HR Consultant of the Year Award.