Approved for 1.5 HR (General) Credit hours toward PHR, SPHR and GPHR recertification through the HR Certification Institute. Please be sure to note the program ID number on your recertification application form. For more information about certification or re-certification, visit the HR Certification Institute website at www.hrci.com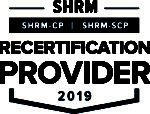 Approved for 1.5 SHRM Professional Development Credits. Philly SHRM is recognized by SHRM to offer Professional Development Credits (PDCs) for SHRM-CP or SHRM-SCP. For more information about certification or re-certification, visit www.shrmcertification.org.
Partnered Thought Leadership Event with ADP's Workmarket & Philly SHRM
The future of work is on the horizon. About 50% of companies think automation will reduce full-time workers as early as 2022*. But also by that time, the number of freelance co-workers worldwide will have risen to 5.1M. We are quickly embarking on what many are calling, "The Fourth Industrial Revolution," or "The Age of Technological Unemployment."
The meteoric rise of the freelance workforce has forced many companies to rethink one of the most important, and expensive, parts of their business: their people. An estimated 57 million Americans are freelancing in some form or fashion according to a new industry report released last month. As that number continues to grow, HR execs will need to become more proactive about managing that growing legion of talent in their workforce. How will they manage the compliance risk associated with using freelancers at scale? What tools will they use? What can we learn from companies who've already started their workforce transformation journey?
These are some of the questions we'll address during this accredited learning event. The session will start with breakfast networking at 8:30 a.m. and the learning will commence promptly at 9 a.m. EST. The 90 minute session will consist of:
The History of On-Demand Labor
Why Companies Are Looking to Transform Their Operating Models
The On-Demand Labor Market Today
Impediments to The Explosion of On-Demand Labor
The Future of On-Demand Labor
Your Industry and On-Demand Labor
About our Speakers:
Scott Lancet, Senior Director, Enterprise Accounts, Workmarket – an ADP company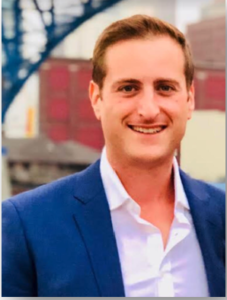 Scott Lancet has over eight years of experience empowering his clients to embrace on-demand labor as a competitive weapon in the war for talent. Prior to joining WorkMarket in early 2015, Scott started his career at Field Nation, a Freelance Management Software focused on the IT vertical.
Scott aides his clients in disrupting archaic and fragmented labor models. He helps them construct and deploy on-demand labor strategies to unlock new levels of efficiency and growth. Taking a "controlled scale" approach that is both KPI and ROI driven, his clients have won multiple innovation awards at industry conferences. Working with clients like FedEx, Walgreens, IBM, Office Depot, KPMG, NAVCO and more, Scott has brought the FMS category upstream and across verticals.
He also regularly presents on the subject of automation and the future of work at conferences, written numerous blogs and articles on the gig landscape and has collaborated on several whitepapers.
Prior to professionally disrupting, Scott played professional poker while earning his M.B.A. from University of Nevada – Las Vegas in 2011. He also has a B.A. in History from West Virginia University. Scott enjoys reading, golfing, cycling, playing basketball and is an avid New York Jets fan
Mark Gaudiosi, Chief Financial Officer, Go Puff
Mark will join us after our keynote speaker to share a firsthand perspective in managing the On Demand Labor Market. Mark will share his experience employing a large 1099 contract workforce and detail the potential pitfalls, successes and various other nuances experienced by his team at Go Puff.
Support the VMC!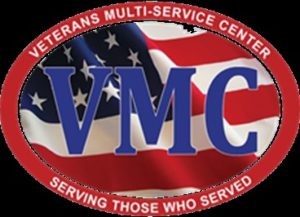 In observance of Veterans Day, we would like to call attention to a charitable organization bringing great value to Philadelphia Veterans. VMC serves over 6,000 Veteran families throughout the tristate area annually. From meeting immediate needs like clothing and food, evaluating benefits, job training and placement, to temporary and permanent housing, we ultimately help Veterans rebuild their lives. We will be collecting monetary donations at the event in the form of cash & checks. If you would like to donate using a credit card, please go to VMC website: VMCenter.org.