Approved for 1.00 HRCI Credit hour toward PHR, SPHR and GPHR recertification through the HR Certification Institute. Please be sure to note the program ID number on your recertification application form. For more information about certification or re-certification, visit the HR Certification Institute website at www.hrci.com.  The use of this official seal confirms that this Activity has met HR Certification Institute's® (HRCI®) criteria for recertification credit pre-approval.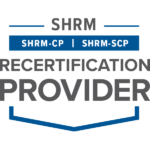 Approved for 1.00 SHRM Professional Development Credit. Philly SHRM is recognized by SHRM to offer Professional Development Credits (PDCs) for SHRM-CP or SHRM-SCP. For more information about certification or re-certification, visit www.shrmcertification.org.
Micro Learning Webcast
You can't get where you need to be tomorrow, unless you know where you are today.
Businesses across the U.S. and around the world have been facing a long-overdue reckoning: Many have failed miserably at treating their diverse employees fairly and equitably. Corporate leadership knows it can and must do better. And if it cannot, it must make way for managers and executives eager to create workplaces where all employees feel respected, valued and empowered. Those qualities are the hallmarks of inclusive workplaces, and research has shown that when leaders foster this environment, their companies are more successful and simply, better places to work.
But where do you begin? How do you know what your employees feel and what needs to change? This session will help you understand the journey towards a diverse and inclusive workplace. You will have the opportunity to complete a self-assessment to better understand where your organization stands today and what your next steps should be. Learn how data and assessments can help you to create a strategic plan to get you where you want to be – a truly inclusive workplace.
Learning Outcomes:
Learn how to leverage employee listening as a foundation for your inclusion strategy
Understand the maturity model of DE&I and key steps in the journey
Learn how data and assessments can help you to build a strategy on how to achieve your D&I goals
Understand your organizations VIBE – as a self-assessment of Voice, Inclusion, Belonging & Equity
Meet our Speakers: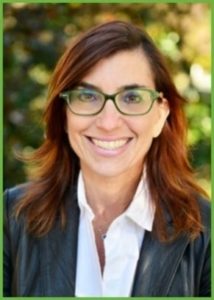 Robyn Forman Pollack, Esq.
Robyn Forman Pollack is Workplace Culture Strategist and Founder of Loutel. A business strategist with a focus on talent, Robyn takes an integrated and comprehensive approach to developing data-driven, strategic solutions to address organizational opportunities around culture, belonging, inclusion, equity, and diversity. Utilizing her extensive background as a restructuring attorney, Robyn uniquely understands the alignment between talent performance and enterprise performance, and the importance of addressing systems and processes to maximize employee experience. Robyn has been actively involved in DEI issues for over 25 years. She has lectured and written extensively on issues of equity, belonging, and inclusion, best practices, communication, team collaboration, networking, negotiation, and effective leadership and has advised both for-profit and not-for-profit small, middle market, and Fortune 500 companies.
Robyn has also been an Adjunct Professor of Law at Temple University's Beasley School of Law for the past 20 years and is a member of the Forum of Executive Women, where she co-chairs the DEI Education and Programming Sub-Committee, the Philadelphia Society for People and Strategy, and POWER (the Power of Professional Women). She has served on numerous non-profit boards and created the Turnaround Management Association's global women's leadership and development initiative, TMA-NOW.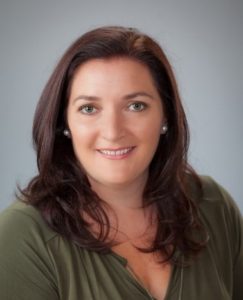 Dr. Fiona Jamison – CEO, Spring International
Fiona brings 25 years of experience conducting research and providing solutions to organizations with specific expertise in employee engagement, employee relations and people analytics.  She is well known for her ability to translate complex data into easy-to-understand insights that can improve business performance.
Fiona specializes in employee engagement, positive employee relations, enhancing employee voice, and building inclusion, equity, and diversity in the workplace. Her clients include mid to large size organizations in retail, logistics, manufacturing, finance, transportation, healthcare and biotech.
Her organization, Spring International, provides customized research, data collection, and analytics for Fortune 500 companies across the United States and internationally. Fiona has provided research and consultancy services in the U.K., Europe, and North America. She is the author of numerous articles on people analytics, change management and engagement.
Fiona's Ph.D. is in Human Resource Management from the University of Bristol and was an Honorary Research Fellow for the University of Wolverhampton (U.K.).  In the USA, she has been an adjunct professor at Villanova & Temple University and is actively involved with leading HR think tank organizations such as the Wharton Research Advisory Group, University of Pennsylvania and more recently the Philadelphia Society for People and Strategy HCA Group.
She currently sits on the Board of POWER, a women's leadership development association, serves as the DEI chair for NAWBO and serves on the Senior HR Advisory Board for Fox Business School. Outside of running Spring International, she is a mum of two teenagers!